Registration for this event is currently not available. For more information, please

email support

or call the Special Services number listed below.
Special Services
If you need assistance or have a special need related to attendance or meals, please notify the PD office at least two weeks prior to the conference.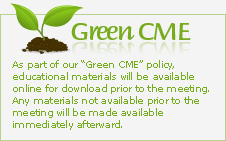 Print Full Agenda
Agenda
Times, topics and speakers subject to change.
Friday, September 22, 2023
| Time | Topic | Faculty |
| --- | --- | --- |
| 8:00 AM - 8:10 AM | Welcome | |
| 8:10 AM - 9:55 AM | New Molecular and Biological Entities, with the exception of Diagnostic Compounds that Entered the US Market in 2022 - 2023 | Clark Kebodeaux |
| 9:55 AM - 10:05 AM | Break | |
| 10:05 AM - 11:20 AM | Compare New Medicines with Other Agents Used for the Same Indications | Clark Kebodeaux |
| 11:20 AM - 12:05 PM | Common Adverse Reactions, indications and Precautions for Use | Clark Kebodeaux |
| 12:05 PM - 12:50 PM | Lunch | |
| 12:50 PM - 2:05 PM | Recent Changes in CDC Guidelines: Prescribing Opioids for Pain | Laura Stinson |
| 2:05 PM - 2:15 PM | Break | |
| 2:15 PM - 3:45 PM | Updates in Pain Management and Addiction Disorders | Laura Stinson |
| 3:45 PM - 4:00 PM | Questions and Answers, Closing Remarks, & Evaluations | |