Welcome to Health Literacy Kentucky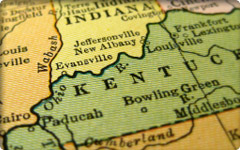 Welcome to Health Literacy Kentucky's online continuing education resource for health care professionals. Health Literacy Kentucky is a consortium of interested and committed people, organizations and institutions working to promote health literacy in the Commonwealth and beyond. Educating providers about the health literacy needs of their patients is one of Health Literacy Kentucky's highest priorities and, here at CECentral, you will find an evolving collection of educational offerings designed to enhance your competence in dealing with the issues of limited health literacy in your practice.
Among our featured offerings are online versions of the annual Kentucky Health Literacy Summits, allowing those unable to attend to access all of the presentations and earn continuing education credit in the process. Also currently available is Health Literacy 101, an introduction to issues of health literacy. It is to be followed by Health Literacy 102, addressing mental health issues and Health Literacy 103 exploring health literacy issues in oral health. Health Literacy 104 is in the planning stages, so any ideas you have for useful content would be appreciated. Use the Idea Generator to offer a suggestion.
Kentucky Health Literacy Highlights