Course Description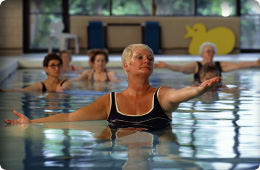 The University of Kentucky College of Public Health is pleased to provide an annual forum for professionals to share the most current information in geriatrics and gerontology from a multidisciplinary perspective. When the Summer Series on Aging began in 1983 at the Sanders-Brown Center on Aging, it was the only conference of its kind for professionals in aging. Today we are one of the premier aging conferences in the nation, providing evidence-based information for practitioners and decision makers. Speakers are selected after a national search to address topics identified as up-and-coming. During three days of 30+ demonstrations, lectures, and workshops, participants choose from topics on clinical issues, policy, technology, management, wellness, housing, healthcare, and services. The conference provides innovative and practical information for professionals in case management, education, home health, long-term care, medicine, mental health, nursing, pharmacy, physical therapy, public health, recreation, rehabilitation, service provision, social work, state and regional aging planning, and other professions in the field.
Participants in the Summer Series will gain the knowledge to apply new and updated practical information in geriatrics and gerontology to their own specific professional responsibilities; be able to describe new and innovative programs and services in the field of aging that are functioning effectively throughout the country and select concepts and/or processes appropriate for replication in other community or professional settings; be able to outline current initiatives and emerging issues in the field of aging; and, identify a network of speakers, participants, and programs as available resources.
Course Modules
View webcasts from the 2012 conference.