Registration for this event is currently not available. For more information, please

email support

or call the Special Services number listed below.
Special Services
If you require special assistance in attending this event, please contact Nicholas.Mosley@uky.edu.
An Equal Opportunity University.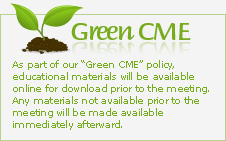 Print Full Agenda
Agenda
Times, topics and speakers subject to change.
| Time | Topic | Faculty |
| --- | --- | --- |
| 7:15 AM - 7:50 AM | Breakfast with Exhibitors & Registration | |
| 7:50 AM - 8:00 AM | Welcome & Introductions | |
| 8:00 AM - 8:30 AM | KEYNOTE ADDRESS - Quality and Value in Spine Surgery | Ferhan Asghar |
| 8:30 AM - 9:25 AM | INTERBODY FUSION TECHNIQUES | Rouzbeh Motiei-Langroudi |
| 9:25 AM - 10:30 AM | CERVICAL PAIN & RADICULOPATHY | Ryan Hofler |
| 10:30 AM - 10:45 AM | Coffee Break & Visit with Exhibitors | |
| 10:45 AM - 12:05 PM | CERVICAL SPINAL CORD PATHOLOGY: MYELOPATHY AND CENTRAL CORD SYNDROME | R. Carter Cassidy |
| 12:05 PM - 12:50 PM | Lunch | |
| 12:50 PM - 1:20 PM | KEYNOTE ADDESS - Artificial Intelligence Applications in Spine | Reza Forghani |
| 1:20 PM - 2:40 PM | DEFORMITY CORRECTION | Francis Farhadi |
| 2:40 PM - 3:10 PM | HOT TOPICS | Maxwell Boakye |
| 3:10 PM - 3:25 PM | Coffee Break & Visit with Exhibitors | |
| 3:25 PM - 4:10 PM | OPTION A - CURRENT SPINE CONTROVERSIES | Rani Nasser |
| 3:25 PM - 4:10 PM | OPTION B - ADVANCED PRACTICE PROVIDER FOCUSSED SESSION | |
| 4:10 PM - 4:55 PM | KEYNOTE ADDRESS - PROMs and Quality Assessment | Joseph Cheng |
| 4:55 PM - 5:00 PM | Event Conclusion | Francis Farhadi |