Registration for this event is currently not available. For more information, please

email support

or call the Special Services number listed below.
Special Services
If you require special assistance to attend this event, please contact the UK College of Nursing Professional Development Office via email CONPROFDEV@uky.edu or Phone (859) 323-3851
An Equal Opportunity University.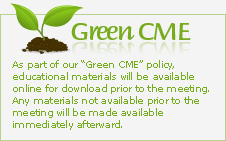 Overview
The University of Kentucky College of Nursing's State Registered Nurse Aide (SRNA) training program is designed to prepare students to provide high quality patient/resident care under the supervision of licensed nurses. The focus of this course is communication, infection control, safety, patient/resident rights, and basic nursing skills.

This 75-hour program is offered in a four-week course format. Both formats consist of online theory (59 hours) and supervised in-person clinical training (16 hours). After completing this course, students will be eligible to take the Kentucky Board of Nursing's SRNA competency evaluation/exam.
The online theory will be delivered via MANDATORY Zoom on Mondays at 6pm-8pm.
Mandatory Open Lab Day is scheduled for 8AM - 6PM, Saturday October 7, 2023.
Clinical dates for this session are scheduled for 7AM - 3:30PM, Saturday October 28 & Sunday October 29, 2023.

This course fulfills the SRNA/Certified Nursing Assistant (CNA) clinical compliance requirement for UK College of Nursing's pre-licensure programs.


Admissions and Pre-Course Requirements
In addition to registering for the UK College of Nursing SRNA training program, students will need the following: (Note: you do not need to have completed the following before registering. See below for more details on each.)
Immunizations

Background Checks

Uniform (scrubs) – color does not matter
  Background Check/Immunizations
  More information will be provided approximately one week prior to the start of class to begin this process.
  Immunizations
Students are required to provide documentation of the following:
TB Blood or Skin Test

Hepatitis B series or positive titer, or a waiver can be signed.

Covid Vaccination(s) – required by the clinical sites. No exceptions given for any reason.
Background Checks
 All students are required to have three background checks:
Criminal Background Check

Kentucky Adult Caregiver Misconduct Registry

Kentucky Board of Nursing Abuse Registry
*Please note that if you have completed a background check through other UK colleges or as a UK employee, that the UK College of Nursing does not have access to that information and you will still need to complete a background check through the College of Nursing.
 Course Cost & Refund Policies
This class is NOT open to scholarship students.
| | |
| --- | --- |
| Bundle | Price |
| Course fee, book rental, BLS | $800 |
  Fees subject to change
Payment and Refund Policies:
Credit card, cash or money order all accepted. Make money orders payable to University of Kentucky

Students wishing to use a GI Bill will need to apply for assistance through the non-college degree program benefit: 

https://www.va.gov/education/about-gi-bill-benefits/how-to-use-benefits/non-college-degree-programs/

Any applicant who drops the class at least seven days prior to the first day of class will receive a refund.No refunds are given within seven days of the beginning of the course or after the course begins.

Placement in the course cannot be guaranteed until cleared funds are received by the College of Nursing. Cleared funds are credit or debit card, money order or banker's check payments only.
Student Responsibilities
Meeting all background checks and immunization requirements

Transportation to all in-person classes

Attend all class sessions including clinicals/skills labs. This class is very intensive and there is no time to make up missed course time, therefore, attendance is mandatory for all classes and clinicals/skills labs. *see Attendance section below
Attendance
Failure to attend classes online will require you to re-enroll and repay for the course.

Failure to attend or qualify to attend the scheduled clinical rotations for any reason will require a $150 fee for placement with another clinical group.

Failure to obtain and submit required documentation of immunization and/or background checks will result in the participant being barred from clinical rotation. This will require a $150 fee for placement in another clinical group.

Failure to pay the $150 fee will require you to re-enroll and repay for the entire course.
*Note: All appeals related to attendance must be directed to the Director of Professional Development via conprofdev@uky.edu. All decisions are final.

Evaluation Methods
To successfully complete this program, students must have:
A cumulative test average of 70 percent or higher
A satisfactory rating on skills demonstrations according to program standards
A satisfactory rating on clinical performance

There will be a total of three unit exams and a final exam. Even though this course is taught on a pass/fail basis, students must attain a cumulative average of 70 percent.

Students must perform a satisfactory return demonstration of the nurse aide skills taught in this course. A satisfactory performance will be determined by the standards as outlined in the Testing Procedure Manual and Study Guide provided. In addition, students must successfully perform their return demonstrations prior to performance of the tasks in the clinical setting.
International Students and Non-native English Speakers
If English is not your native language, a TOEFL score of at least 220 (computer version) or 90 cumulative (iBT: Internet based) is required to process your application. Please contact 

www.toefl.org

 to schedule test or request scores. Please send an unofficial transcript that includes your TOEFL scores. This class requires advanced English language skills and we want to ensure you can succeed in the class.

To become a nurse aide, Medicaid requires a social security number. If a registrant does not have one when taking the course, they have one year from the completion of the course to obtain a social security card, schedule, and pass both parts of the SRNA exam.
Speakers

Michelle Lewis, RN
View Full Bio
Accreditation
UK College of Nursing certifies this activity for 75.00 hours of participation.
Acknowledgement
In collaboration with UK College of Nursing Continuing Education Office.