Special Services
If you require special assistance to attend this event, please call Aimee Hatfield at (859) 323-3851 or email: Aimee.Hatfield@uky.edu.
An Equal Opportunity University.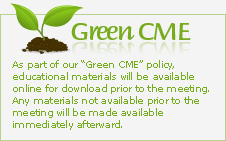 Overview
Open to Kentucky Nursing Students and those wishing to become Nurse Aides only.
In just a few weeks, you can earn a certificate as a Kentucky Medicaid Program Approved Nurse Aide! We provide evening and daytime classes that will prepare you to work as a long-term care nurse.
The nurse aide training program is designed to prepare the student to provide high quality patient/resident care under the supervision of licensed nurses. The focus of this course is communication, infection control, safety, patient/resident rights, and basic nursing skills. This 75 hour program is divided between theory (59hours) and supervised clinical practice (16 hours) which will assist the student in gaining the knowledge and skills essential to the provision of nurse aide services. The student who completes this program in a satisfactory manner will be eligible for the nurse aide competency evaluation and thus meet employment requirements (OBRA, 1987) in many health care facilities, especially long term care. This course also fulfills the Nurse Aide Training (NAT) / Certified Nursing Assistant (CNA) clinical compliance requirement for U of K School of Nursing pre-licensure programs.
Speakers

Maureen O'Brien, RN
View Full Bio
Accreditation
UK College of Nursing certifies this activity for 75.00 hours of participation.
Acknowledgement
In collaboration with UK College of Nursing Continuing Education Office.
Admission Requirements
Immunizations
On the first day of class, students need to provide verification of a current (less than 1 year old) tuberculosis screening by a TB Blood Test. Dependent upon results, further documentation may be required. You are able to complete this screening or obtain your current record from your physician or your local health department or UK student health if you are a UK student.
Please note that only the IGRA test is acceptable now for TB testing. The two-step skin testing is no longer acceptable for the SRNA course.
You will also need to provide your dates of immunization on the first day of class (please see attachment). Verification of these items is required for clinicals and must be given to the instructor. If you need a little more time to acquire your immunizations, you need to let your instructor know.
Flu shots are required during Flu season (October through March) and documentation is also required.
The required TB Screening Tool is included in the "Download Materials." Take this form with you when you get your TB blood test. The lab, RN, or screener at the facility will need to fill out this form and sign it. Once this form is signed and completed, it will be submitted the first day of class.
Baptist Health Occupational Medicine
1051 Newtown Pike, Suite #130
859-253-0076

or

1775 Alysheba Way, Suite #50
859-260-4530

Opens at 8; walk-in only; come no later than 2:00

Concentra UTC
1055 Dove Run Road
859-269-4668
M-TH before 4:00

Forward Edge
155 Prosperous Place
859-263-0711

Red Pointe Medical
128 Southland Drive
859-223-1963
Give TSPOT
Criminal Background Checks
Criminal Background Check: All applicants must have a completed background check from the website www.castlebranch.com. Information regarding the package code can be found in the Background Check document under "Download Materials." Students that have completed a Castle Branch background check for the College of Nursing do not need to submit another background check, but they will need to notify us that the requirement is completed.
** If you have a background check through UK as an employee or with another College at UK, we will not have access to those. You will have to complete a background check through Castle Branch.
International Students and Non-Native English Speakers: If English is not your native language, a TOEFL score of at least 220 (computer version) or 90 cumulative (iBT: Internet based) is required to process your application. Please contact www.toefl.org to schedule test or request scores. Please send an unofficial transcript that includes your TOEFL scores. This class requires advanced English language skills and we want to ensure you can succeed in the class.
Evaluation Methods:
To successfully complete this program, the student must have a:
Cumulative test and workbook average of 70%
Satisfactory rating on skills demonstration according to program standards
Satisfactory rating on clinical performance
There will be a total of three (3) unit exams and a final exam. The final exam will be cumulative; however, a greater emphasis will be given to material not previously tested. Please refer to the Reading Schedule for test dates. Even though this course is taught on a pass/fail basis, students must attain a cumulative average of 70%.

Workbook assignments will be made throughout the course. These assignments will help to reinforce learning of key concepts. Students should complete the assigned pages in their workbook. The workbooks should be brought to lab and will be checked prior to clinical assignment.
Students must perform a satisfactory return demonstration of the nurse aide skills taught in this course. A satisfactory performance will be determined by the standards as outlined in the Testing Procedure Manual and Study Guide provided. In addition, students must successfully perform their return demonstrations prior to performance of the tasks in the clinical setting.
Student Responsibilities
Transportation to the class and clinical site​
Purchase of textbook and clinical supplies
Attend all class sessions including clinicals/skills labs. This class is very intensive and there is no time to make up missed course time, therefore, attendance is mandatory for all classes and clinicals/skills labs.
Meeting all TB test, Background Check, and Immunization Requirements
Attendance:
Students are expected to be on time for clinical and Lab practice sessions. Tardiness or leaving onsite lab and clinical early results in incomplete. Students should plan on eating lunch at the nursing facility on clinical days.
Zoom meetings with instructors are required attendance. 4 week sessions will meet Mondays and/or Tuesdays 7:00pm-9:00pm. 2 week sessions will meet Mondays, Wednesdays and Fridays 10:00am-12:00pm.
Upon successful completion of this training program, students will be eligible to take the competency evaluation offered by KCTCS. Once competency has been achieved, the student's name will be placed on a state registry which shall be made available to other states and interested parties.
Professional Conduct:
Strict attention will be paid to the student's professional conduct during practice sessions and clinical. All persons are to be treated with kindness and respect. Confidentiality of persons' and clinical information must be maintained at the site. Do not discuss patient information with family or anyone else. Students are expected to maintain professional boundaries.
Students should recognize that cheating and plagiarism are serious academic offenses and the minimum punishment for either of these offenses is an automatic dismissal from the course.
The student shall be terminated from the course when, and if, documented and substantiated evidence is found that the student is guilty of resident neglect/abuse, or misappropriation of resident property. These individuals shall then be placed on the abuse registry maintained by the Department of Medicaid Services, Kentucky Cabinet of Health Services. Upon request, the student shall be given the opportunity to review the allegations.
Program Materials/Supply
This class has been set up through Elsevier's Evolve website and will require an access code that will be included in the book bundle from UK's Bookstore.
Instructions to self-enroll on Evolve can be found under "Download Materials." Website is https://evolve.elsevier.com/cs/store?role=student
This nurse aide training program will be an intensive course of study. You should anticipate 59 hours of independent work online as directed by your instructor within the time allotted for the course (2 week or 4 week). Completion of the course workbook is mandatory (points are deducted for incomplete work).
The Evolve course ID for your instructors' class will be sent the week before the start of class.
Required Textbook bundle for online class:
Mosby's Textbook for Long-Term Care Nursing Assistants with Evolve Access Code (8th Edition) ISBN: 9780323748360
Mosby's Textbook for Long-Term Care Nursing Assistants Workbook and Competency Evaluation Review (8th Edition) You need a hard copy of the workbook.

The bookstore has a bundle package that includes a hard copy of the text book, a digital copy of the workbook and the access code to Evolve.Click HERE for the link to the bundle.This access code is for UK's Evolve course.
You MUST get UK's Evolve access code from the UK Bookstore. The course ID for your instructor can enroll you in the class, but you will not be able to access the material on the site without this UK specific access code that is in the bundle. The UK Bookstore is the only source with this specific access code from Elsevier. Textbooks purchased from other sources do not have the access code for Evolve's online UK courses.
The book bundle can be purchased in-store or online from UK Campus bookstore
For a full list of supplies, click HERE.
Basic Life Support (BLS) Training
The UK College of Nursing requires BLS certification from the American Heart Association for acceptance into the nursing program. Most nursing homes and hospitals require BLS training for nurse aides. BLS is currently not offered with this course. Students will be required to complete the training outside of the course and submit a copy of their card to their instructor.
Local BLS providers:
Erin Hagan
Email: IrishHeartSavers@gmail.com
(859) 806-4936
Jane Lynch
CPR of Lexington
269 Regency Circle
Lexington, KY 40503
Email: jlynch@cprlex.com
(859) 608-4377
Ruth Stevenson
CPR/First Aid with Ruth
535 West Second Street, Suite L-104
Lexington, KY 40508
Email: cr4050@hotmail.com
(859) 699-3468
Cost and Refund Policies
Credit card, cash or money order all accepted. Make money orders payable to University of Kentucky
Students wishing to use a GI Bill will need to apply for assistance through the non-college degree program benefit: https://www.va.gov/education/about-gi-bill-benefits/how-to-use-benefits/non-college-degree-programs/
Any applicant who drops the class at least seven days prior to the first day of class will receive a refund. No refunds are given within seven days of the beginning of the course or after the course begins.
Placement in the course cannot be guaranteed until cleared funds are received by the College of Nursing. Cleared funds are credit or debit card, money order or banker's check payments only
Kentucky SRNA State Test Information
The State Competency Test date is not included in the dates above, however, they are usually offered in close proximity to the class dates. Students will receive information on the first day of class.

If you plan to take the state test, you will need to complete and submit our SRNA Exam Application. Exam fee must be paid before test can be scheduled. Checks need to be mailed or dropped off at the College of Nursing:
315 College of Nursing Building
751 Rose Street
University of Kentucky
Lexington, KY 40536-0232
*Include in the memo line the name of the student and "SRNA Exam"
Information for all testing facilities can be found in the study guide. You must have a valid Social Security card (cannot be laminated) to take the state competency certification exam.