Special Services
If you require special assistance to attend this event, please call Aimee Hatfield at (859) 323-3851 or email: Aimee.Hatfield@uky.edu.
An Equal Opportunity University.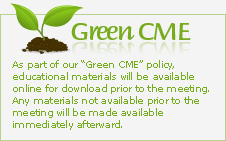 Venue & Travel Information
Skills Labs will be held in the 4th floor Simulation Lab of the College of Nursing Building.
315 College of Nursing Building
751 Rose Street
University of Kentucky
Lexington, KY 40536-0232
For Summer housing, please refer to the list of hotels below or register online with UK Summer Conference Housing.
Courtyard Marriott Keeneland/Airport
(859) 224-0460
Web site

Fairfield Inn Keeneland/Airport
(859) 224-3338
Web site

Home2 Suites by Hilton Lexington
(859)313-5000
Web site

Sire Hotel
(859) 231-1777
Web site

Hampton Inn Nicholasville Rd
(859) 313-9000
Web site

Embassy Suites Lexington Green
(859) 271-4000
Web site

Holiday Inn Express
(859) 389-6800
Web site

Radisson Plaza Hotel
(859) 231-9000
Web site

Spring Hill Suites
(859) 225-1500
Web site