Special Services
If you require special assistance to attend this event, please call Aimee Hatfield at (859) 323-3851 or email: Aimee.Hatfield@uky.edu.
An Equal Opportunity University.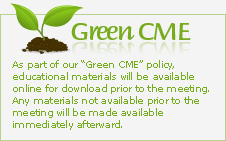 Accreditation Information
UK College of Nursing certifies this activity for 75.00 hours of participation.
Objectives
Upon completition of this activity, participants will be abel to:
Recognize the nurse aide's role as it fits into the organization structure of a health care facility.
Identify the responsibilities of the nurse aide to the patient/resident and health care team.
Demonstrate basic skills/techniques in safely performing uncomplicated nursing procedures.
Establish and maintain a safe, non-threatening, independent-conducive environment for the resident based on a plan of care and direction from licensed nurses.
Demonstrate knowledge of patient/resident rights in assisting them with their activities of daily living.
Demonstrate sensitivity to the older persons' physical, emotional, social, and mental health needs through skillful, directed interactions.
Demonstrate proper care for and use of equipment and supplies necessary for patient/resident care.
Integrate a working knowledge of the physiological, psychological, and sociological impact of institutionalization on the older person.
Communicate effectively in providing care for developmentally and cognitively impaired older adults.
Demonstrate sensitivity in providing care for the person whose death is imminent.
Target Audience
Nursing students and those seeking to become nursing aides in long-term care.
Faculty Disclosure
All planners, speakers, authors, and reviewers involved with content development for continuing education activities provided by the University of Kentucky are expected to disclose any real or perceived conflict of interest related to the content of the activity. Detailed disclosures will be included in participant materials or given prior to the start of the activity.