Registration for this event is currently not available. For more information, please

email support

or call the Special Services number listed below.
Special Services
If you require special assistance to attend this event, please contact Diamond Darling at diamond.darling@uky.edu.
An Equal Opportunity University.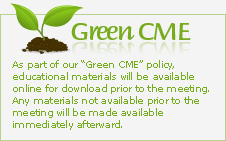 Print Full Agenda
Agenda
Times, topics and speakers subject to change.
Wednesday, October 6, 2021
| Time | Topic | Faculty |
| --- | --- | --- |
| 11:00 AM - 1:00 PM | Short Course: CSE-IT | Danna Basson |
| 11:00 AM - 1:00 PM | Short Course: Safe Systems | Michael Cull |
| 11:00 AM - 1:00 PM | Short Course: Successful Trajectories of Resilience for Youth at Risk of Danger to Self or Danger to Others | Katharan Cordell |
| 11:00 AM - 1:00 PM | Short Course: Trainer Booster: Getting Race Day Ready- Place Your Bets! | Robin Orlando |
| 1:00 PM - 2:00 PM | Break | |
| 2:00 PM - 4:00 PM | Roundtable: Demystifying the Prison Pipeline: Partnership in Prevention and Equity | |
| 2:00 PM - 4:00 PM | Roundtable: From Mandate to Practice: Practical Strategies to Implementing the CANS, FAST, and ANSA | |
| 2:00 PM - 4:00 PM | Roundtable: Parent Perspective | DeLacy Davis |
| 2:00 PM - 4:00 PM | Roundtable: Safe Systems | Tiffany Lindsey |
| 2:00 PM - 4:00 PM | Roundtable: TCOM Trainers Discussion - The Winner's Circle | Alacia Eicher |
| 2:00 PM - 4:00 PM | Roundtable: Telehealth During and After COVID-19 | Seth Himelhoch |
| 4:00 PM - 4:15 PM | Break | |
| 4:15 PM - 4:45 PM | AWAKEN: A Practice for Conscious Decision-Making | Jordan Constantine |
| 4:15 PM - 4:45 PM | Building Healthy Selves, Forming Healthy Relationships | |
| 4:15 PM - 4:45 PM | Race & Ethnic Disparities in Comorbidity of Mental Illnesses during the COVID-19 pandemic | |
| 4:15 PM - 4:45 PM | Using Data to Develop Recovery Supports | |
| 4:45 PM - 5:15 PM | Building a Risk Adjusted Model for Monitoring Psychopharmaceutical Prescription for Children in the Child Welfare System | |
| 4:45 PM - 5:15 PM | Investigating the Impact of Caregiver Transportation Needs on Children's Response to Behavioral and Mental Health Treatment: A Longitudinal Analysis | Elizabeth Riley |
| 4:45 PM - 5:15 PM | Safe Systems Improvement Tool: A TCOM Tool for Understanding the 'Systems Story' of a Critical Event | Tiffany Lindsey |
| 5:15 PM - 5:45 PM | Child mental and behavioral health services during the COVID-19 pandemic: Trends and implications for service outcomes during telehealth expansion | Olga Vsevolozhskaya |
| 5:15 PM - 5:45 PM | Geriatric Assessment for Transition Experiences (GATE) | |
| 5:15 PM - 5:45 PM | The Skateboard Art Project: The Amazing Power of Creativity in Healing Children's Trauma | |
Thursday, October 7, 2021
| Time | Topic | Faculty |
| --- | --- | --- |
| 11:00 AM - 11:15 AM | Opening Remarks | |
| 11:15 AM - 12:10 PM | Keynote: Tennessee: Transforming Systems | Tarah Kuhn |
| 12:15 PM - 1:10 PM | Keynote: Going Beyond Rhetoric - Transformational & Collaborative Outcomes: The Intersectionality of Then, Now and Tomorrow | DeLacy Davis |
| 1:15 PM - 1:30 PM | Awards | |
| 1:30 PM - 1:45 PM | Break | |
| 1:45 PM - 2:45 PM | A Universal Assessment for Child Welfare Integrating Safety, Risk, and TCOM | Joseph Martin |
| 1:45 PM - 2:45 PM | Building Up the Data Muscle: One County's Implementation to support Supervisors using a Data Based Decision Making Model | Andrea Richardson |
| 1:45 PM - 2:45 PM | Identifying Local- and Systems-Level Change through Critical Incident Reviews and the SSIT-W | |
| 1:45 PM - 2:45 PM | Is Owning a Dog a Strength? How to Elicit and Identify Strengths During the Assessment Process, and How to Use Those Strengths in Practice | Lynn Steiner |
| 1:45 PM - 2:45 PM | Leading with emotional intelligence: Using EI at all organizational levels to improve organizational and clinical outcomes | Douglas Yost |
| 1:45 PM - 2:45 PM | Lyons Den | |
| 1:45 PM - 2:45 PM | Meeting the Needs of Native American Youth with High Fidelity Wraparound | Tammy Cooley |
| 2:45 PM - 3:00 PM | Break | |
| 3:00 PM - 4:00 PM | A Step Toward Improving Outcomes: Building Competent Coaches and Developing Fluency with the CANS-NY | Mary Nichols |
| 3:00 PM - 4:00 PM | Beyond Certification and Compliance: Using the CANS to Engage and Support Children and Families | Lizzie Minton |
| 3:00 PM - 4:00 PM | Building a Collaborative Relationship | Lori Egizio |
| 3:00 PM - 4:00 PM | Ensuring Children We Serve at Faithbridge are Healing in Our Care and in Our Foster Homes | Katharan Cordell |
| 3:00 PM - 4:00 PM | Lyon's Den | |
| 3:00 PM - 4:00 PM | One Pandemic, Five Hurricanes-Quantifying Environmental Trauma | Barbara Dunn |
| 3:00 PM - 4:00 PM | Vermont's CANS Collaboration- Getting to a shared vision across mental health and child welfare | Alison Krompf |
| 4:00 PM - 4:15 PM | Break | |
| 4:15 PM - 5:15 PM | Addressing the Cultural Noise: Use of the CANS Cultural Identity Categories | Corrine Dale |
| 4:15 PM - 5:15 PM | Creative Approaches to Wraparound During a Pandemic: College Internship and Youth Partnership Programs | Ken McGill |
| 4:15 PM - 5:15 PM | Lyon's Den | |
| 4:15 PM - 5:15 PM | NJ is Making Strides with CANS | Amanda Thompson |
| 4:15 PM - 5:15 PM | Once TCOM Is Running-Consider Program Evaluation | Betty Walton |
| 4:15 PM - 5:15 PM | Utilizing the CANS Tool to Drive Service Improvement | Heather Simonich |
| 4:15 PM - 5:15 PM | You Can't Transform What You Don't Understand: Helping Families Understand the Power of Collaboration | Tricia Ellinger |
| Time | Topic | Faculty |
| --- | --- | --- |
| 11:00 AM - 11:10 AM | Closing Plenary | |
| 11:10 AM - 12:05 PM | Keynote: Staying with the herd: Why children's extended family networks matter and what we can do to support them | |
| 12:10 PM - 1:05 PM | Keynote: The Intersection of Race, Gender, Poverty and Mental Health | |
| 1:10 PM - 1:25 PM | Break | |
| 1:25 PM - 2:25 PM | Idaho TCOM Institute: Practitioners as Partners in the CANS Learning Collaborative | Stephen Shimshock |
| 1:25 PM - 2:25 PM | Lyon's Den | |
| 1:25 PM - 2:25 PM | Managing the Horse Race for Value - TCOM Systems and Value Based Purchasing (VBP) | Dan Warner |
| 1:25 PM - 2:25 PM | No More Horsing Around: Putting TCOM Data to Work | Angie McCourt |
| 1:25 PM - 2:25 PM | Sunrise's Story of CANS Implementation: How One Agency Adopted the CANS and Changed Their Practice | Tamara Mazzaccoli |
| 1:25 PM - 2:25 PM | Using the Caregiver Section of the CANS to Give Families a Leg Up | Joel Boultinghouse |
| 1:25 PM - 2:25 PM | Utilizing CANS ratings to understand co-occurring emotional and behavioral needs upon entrance to state custody | Amanda Broderick |
| 2:40 PM - 3:40 PM | Examining the intersection of mental illness and suicidal risk in the shadow of a pandemic: A Machine Learning Approach | Saahoon Hong |
| 2:40 PM - 3:40 PM | Kentucky's Race to the Finish | Kelli Root |
| 2:40 PM - 3:40 PM | Teaming around TINS (Tennessee Toddler/Infant Needs and Strengths) | Giovanni Billings |
| 2:40 PM - 3:40 PM | Using precision analytics with the CANS to advance practice and outcomes | Amy Zimmerman |