Registration for this event is currently not available. For more information, please

email support

or call the Special Services number listed below.
Special Services
If you require special assistance to attend this event, please call Candy Back at (859) 218-0321.
An Equal Opportunity University.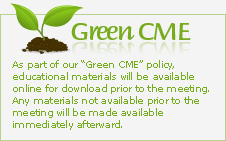 Print Full Agenda
Agenda
Times, topics and speakers subject to change.
Tuesday, September 28, 2021
| Time | Topic | Faculty |
| --- | --- | --- |
| 7:45 AM - 8:00 AM | Opening Remarks | Katelyn Yackey |
| 8:00 AM - 9:00 AM | Sexual Abuse and STI Update for 2021 | Jacqueline Sugarman |
| 9:00 AM - 10:00 AM | Recognition and Treatment of Pediatric Sepsis | Rhea Vidrine |
| 10:00 AM - 10:15 AM | Break | |
| 10:15 AM - 11:15 AM | Multisystem Inflammatory Syndrome in Children and other Pediatric COVID Considerations | Michael Kuduk |
| 11:15 AM - 12:15 PM | Integrating Simulation into Your Healthcare Setting​ | Ryan Fredericks |
| 12:15 PM - 1:00 PM | Break/Lunch | |
| 1:00 PM - 2:00 PM | The Approach to the Child with Abdominal Pain | David Worhunsky |
| 2:00 PM - 3:00 PM | Infant Fever: An Ongoing Clinical Conundrum | Jaryd Zummer |
| 3:00 PM - 3:15 PM | Break | |
| 3:15 PM - 4:15 PM | Altered Mental Status in Children | Katelyn Yackey |
| 4:15 PM - 5:15 PM | Foreign body Ingestion in Children | Tracey Wagner |
| 5:15 PM - 5:20 PM | Adjourn/Evaluation | |