Special Services
If you require special assistance to attend this event, please contact Colleen McMullen at cmcmu2@uky.edu
An Equal Opportunity University.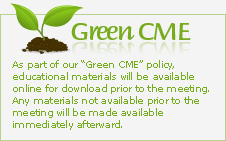 Sponsors/Exhibitors Information
Dear, Exhibitor
On behalf of the Planning Committee for the, Inaugural Matthew Szabunio Symposium on Cardio-Oncology, scheduled for Saturday, October 16, 2021, we would like to thank you for your participation. Details regarding the conference are outlined below.
We are very excited about this year's event as we have extended invitations to internal medicine and family practice physicians, cardiologists, oncologists, radiologists, nurse practitioners, physician assistants, and clinical pharmacist throughout Kentucky, Tennessee, Southern Indiana, Ohio and West Virginia. Topics are discussed in an open, scholarly, and collaborative forum.
Inaugural Matthew Szabunio Symposium on Cardio-Oncology:
The conference will be held in the UK Chandler Medical Center Karpf Auditorium Pavilion A, 1000 S. Limestone, Lexington, KY 40536 and Virtually.
If in-person, exhibitors may set up as early as needed the morning of the conference. Because the exhibitor hall is located in an unsecured area, UK does not permit exhibitors to set up the day before the conference.
Registration begins at 7:15 AM, therefore we ask all vendors to be ready to display at that time.
Complimentary parking is available in the UK HealthCare parking garage located at 110 Transcript Ave, Lexington, KY 40536.
If your display requires electricity, please contact Colleen McMullen directly at cmcmu2@uky.edu or (859) 312-0819.
We request that vendors exhibit on October 16 , 2021 at a fee of $1,000. This includes breakfast and lunch for the representative(s) in attendance if event is in-person.
If this event is in-person, due to space limitations in the exhibitor hall, UK can only accommodate 20 exhibitors. Please register at your earliest convenience as booth space will be distributed on a first-come first-serve basis.
The exhibit agreement and W-9 form is located under Download Materials on the CECentral page. You must download the agreement, complete and return to Colleen McMullen at cmcmu2@uky.edu before you register online.