Special Services
If you require special arrangements to attend this activity, please contact Patty Weber, PTE Program Coordinator, 859-562-3007 or patty.weber@uky.edu
An Equal Opportunity University.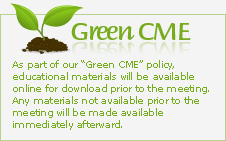 Speakers

Assistant Professor, Medicine, Infectious Diseases
University of Kentucky College of Medicine
Lexington, Kentucky
Dr. Young earned an MD from Harvard Medical School in Boston, Masschusetts. She completed Internal Medicine-Pediatrics residency at the University of Michigan in Ann Arbor, Michigan, and Infectious Diseases fellowship at Brigham and Women's Hospital/Massachusetts General Hospital in Boston.

She is certified with the American Board of Internal Medicine, Infectious Diseases.