For more information about the Applied Nutrition & Culinary Medicine certificate,visit uky.edu/ukonline.
Special Services
If you require special assistance to attend this event, please call Sara Police at (859) 218-1741.
An Equal Opportunity University.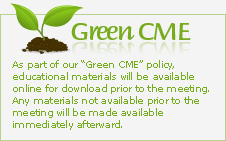 Speakers

Assistant Professor
Pharmacology and Nutritional Sciences
College of Medicine
University of Kentucky
Lexington, Kentucky
Sara B. Police, Ph.D. received a doctoral degree in Nutritional Sciences from the University of Kentucky. She taught online nutrition courses for eight years at Kaplan University, and health and wellness at Transylvania University for two years. She also taught online and in-person health and nutrition courses at Bluegrass Community and Technical College. Taken together, Dr. Police has over 10 years of experience in higher education teaching within multiple modalities for a variety of students.

Dr. Police researched and created a new online course from scratch and led the transition of an in-person course to an online format. She also developed a new online graduate certificate that operates across three colleges, the Online Graduate Certificate in Applied Nutrition and Culinary Medicine. Dr. Police directs this online program and serves as the Assistant Director of Nutrition Education within her department, the Dept. of Pharmacology and Nutritional Sciences.