Please indicate when registering if you require special accommodations to attend this educational activity.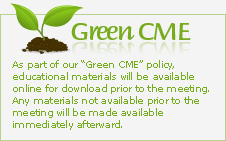 Save the Date!
Complete activity and registration information will be added as it becomes available.
Venue & Travel Information
Due to the current situation with Coronavirus 2019 (COVID-19), this conference has been cancelled until further notice. Please coordinate with your respective hotel to cancel your reservations, as needed.
Refunds requests are being submitted and should appear on credit card statements shortly. Since so many transactions are taking place at this time, the system may be slower than normal. If it hasn't appeared on your credit card statement by 4/2/2020, please contact Kim and we will investigate further. The University of Kentucky will issue checks for those that paid by check. It can take up to two weeks to process and mail a check.
Thank you in advance for your understanding.
Ziad Katrib, MD
Planning Chair