Registration for this event is currently not available. For more information, please

email support

or call the Special Services number listed below.
Special Services
If you require special assistance to attend this event, please call Candy Back at (859) 218-0321.
An Equal Opportunity University.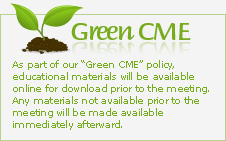 Sponsors/Exhibitors Information
Exhibitors must complete, sign, and return the Exhbitor Agreement located under the Download Materials button BEFORE registering and paying. Registrations received without a signed Agreement will not be honored and fee will be refunded.
Options (select level)

Platinum

Gold

Fee

$5,000

$3,000

Meeting Registrations
(includes breakfast and lunch)

2 Days

1 Day

Table Top Exhibit

2 – Table Tops (6-8')

1 – Table Tops (6-8')