PAIN COACH will be offered as a session on January 23, 2021, at 2:30 PM EST and is hosted in conjunction with the Georgia Medical Director's Association at their 2021 Virtual Winter Symptosium. Register for PAIN COACH at GMDA.
Special Services
If you require special assistance to attend this event, please call at () -.
An Equal Opportunity University.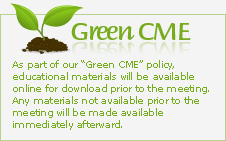 Speakers

Professor and Associate Dean, Research and Innovation
Stony Brook University School of Nursing
Stony Brook, New York
Dr. Bruckenthal earned a BS in Nursing and an MS in Critical Care Nursing from SUNY at Stony Brook School of Nursing in Stony Brook, New York. She earned a PhD in Nursing from the University of Massachusetts in Amherst/Worcester, Massachusetts, and completed post doctorate work at the Applied Behavioral Medicine Research Institute at the Stony Brook University Department of Psychiatry.

She has worked a nurse practitioner in pain management for over twenty-five years.

Dr. Bruckenthal has presented at numerous national conferences on pain management issues and is a member of several clinical and research nursing societies. She is a past-president of the American Society for Pain Management Nursing. She is the Associate Editor for the Pain Management Nursing Journal. She has numerous peer reviewed publications and publications.

Dr. Bruckenthal's research focuses on self-management of chronic pain and pain assessment and management of older adults. She is currently involved with research projects that provide training on Motivational Interviewing and health behavior change interventions for health care practitioners who treat patients with chronic pain and those with substance use disorders. These projects have the potential to improve access to this option for pain management and enhance patient engagement in care.

Professor and Chair, Geriatric
and Palliative Medicine
Director, Comprehensive Care.
Philadelphia College of Osteopathic Medicine
Medical Director
VNA Hospice of Philadelphia
Philadelphia, Pennsylvania
Dr. Galluzzi is a graduate of Concord University in Athens, West Virginia, and the West Virginia School of Osteopathic Medicine in Lewisburg. She completed an internship at Kennedy Memorial Hospitals-University Medical Center in Stratford, New Jersey, a family practice residency at the University of Medicine and Dentistry of New Jersey School of Osteopathic Medicine in Camden, a faculty development fellowship in the Department of Community Health at Temple University, and a geriatric faculty preceptorship at the University of Pennsylvania. She also completed the Program in Palliative Care Education and Practice Program (PCEP) at the Harvard Medical School Center for Palliative Care. Dr. Galluzzi is board certified in family practice/osteopathic manipulative medicine, geriatric medicine, hospice and palliative medicine and pain management. She is also a certified medical director.

Dr. Galluzzi is chair for the board of directors of the Philadelphia Corporation for Aging, a local area agency dedicated to improving the quality of life for older Philadelphians. Additionally, she is a member of the American Osteopathic Board of Family Physicians.

Dr. Galluzzi's expertise and interest in pain management in the midst of the opioid epidemic has led to her delivering lectures nationally to educate physicians on pain management in the older population.

She is an investigator in ongoing clinical research trials utilizing novel agents to improve analgesia in patients with persistent pain.