Special Services
If you require special assistance to attend this event, please call Rosa Mejia at (859) 218-1305.
An Equal Opportunity University.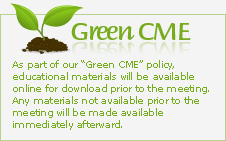 Overview
Location: Center for Health, Education, and Research (CHER) building RM 102D located at 316 West Second Street, Morehead.
This activity will focus on trends in pharmacy education and their relevance to the practicing pharmacist. Specifically, new accreditation standards and curricular approaches to meeting these standards will be discussed. Additionally, the program will provide insight on the challenges and opportunities in the US pharmacist job market. Lastly, the design of the new curriculum being delivered by UK College of Pharmacy will be outlined.
The second half of the presentation will focus on the pharmacist's authority to provide protocol-driven care in Kentucky per Board Authorized Protocols. Training specific to the KY board of pharmacy approved protocol for acute, uncomplicated urinary tract infections will be provided.
Speakers

Adrienne Matson, PharmD, BCPS
Director, Pharmacy Quality and Engagement
University of Kentucky College of Pharmacy
Lexington, Kentucky
View Full Bio

Kip Guy, PhD
Dean and Professor
University of Kentucky College of Pharmacy
Lexington, Kentucky
View Full Bio
Accreditation
CPE

The University of Kentucky College of Pharmacy is accredited by the Accreditation Council for Pharmacy Education as a provider of continuing pharmacy education.
This activity has been assigned UANs 0022-0000-20-070-L01-P [AB] and 0022-0000-19-056-L04-P [KB] and will award 2 contact hours (0.200 CEUs) of continuing pharmacy education credit in states that recognize ACPE providers.
Statements of participation will indicate hours and CEUs based on participation and will be issued online at the conclusion of the activity. Successful completion includes signing in at registration, attending the entire session for which credit is claimed, completing the activity evaluation and requesting credit online at conclusion of the activity. Credit will be uploaded to CPE Monitor, and participants may print a statement of credit or transcript from their NABP e-profile. The College complies with the Accreditation Standards for Continuing Pharmacy Education
* KB – knowledge-based activity; AB – application-based activity; PB – practice-based activity