Special Services
For more information, call the Voluntary Faculty Program Office at (859) 323-8018, (859) 323-8013, or e-mail ukcfp@uky.edu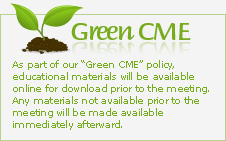 Venue & Travel Information
Kroger Field
1540 University Dr
Lexington, KY 40506-0222
Website: https://ukathletics.com/sports/2017/8/7/kroger-field.aspx?id=530
Additional Information
The conference will take place at Kroger Field in Lexington, Kentucky.
Sleeping Rooms
Sleeping rooms are provided at Embassy Suites by Hilton Lexington Green for out of town guests. Please indicate on your registration whether a King (2 person) room or Double (4 person) room is preferred. The AHEC office will handle hotel room reservations for you based on information listed within your registration. The sleeping room reservation deadline is February 19.

Parking
Park between gates 10 and 11 on the Alumni Drive side of Kroger Field. Enter through the Kroger Field Tower entrance between these same gates.