Special Services
If you require special assistance to attend this event, please call Candy Back at (859) 218-0321.
An Equal Opportunity University.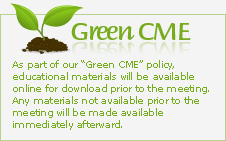 Speakers

Medical Advisor
National Safety Council
Medical Provider
Mountain Area Recovery Center
Ashville, North Carolina
Medical Provider
Meridian Behavioral Health Services
Waynesville, North Carolina
Dr. Don Teater, MD, is a board certified Family Practitioner from Western North Carolina. He has been working with individuals and his community to prevent and treat opioid dependence since becoming certified to prescribe buprenorphine in 2004.

Dr. Teater has been working for the National Safety Council as their Medical Advisor for the past two years. He works primarily on their effort to prevent prescription drug abuse, addiction, and overdose nationwide. Dr. Teater also continues to work two days per week at Meridian Behavioral Health Services and Mountain Area Recovery Center in western North Carolina, where he provides addiction treatment and primary care to severely mentally ill patients.

Dr. Teater is currently a student at the Gillings School of Global Public Health at the University of North Carolina where he is working on his master's in public health.