Registration for this event is currently not available. For more information, please

email support

or call the Special Services number listed below.
Special Services
Please indicate when registering if you require any special accommodations to attend this activity. Deadline to request accommodations is July 5, 2019.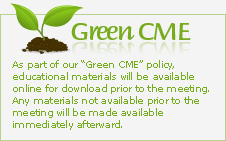 Sponsors/Exhibitors Information
Organizations or individuals providing services to patients and families in the prevention of and treatment for substance abuse disorder and sustained recovery are invited to exhibit at either/both locations.
Exhibits are limited to the first ten who complete and return the Exhibitor Agreement located under the Download Materials button and register online.

Please email Kim Page if you have questions about exhibiting.