Registration for this event is currently not available. For more information, please

email support

or call the Special Services number listed below.
Special Services
If you require special physical arrangements to attend this activity, please contact Britan Schenk at 859.323.3092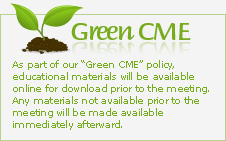 Print Full Agenda
Agenda
Times, topics and speakers subject to change.
Thursday, September 12, 2019
| Time | Topic | Faculty |
| --- | --- | --- |
| 7:00 AM - 8:00 AM | Registration, Continental Breakfast, Exhibit & Poster Hall | |
| 8:00 AM - 8:15 AM | Welcome and Announcements | |
| 8:15 AM - 9:15 AM | Keynote Presentation: Medical Professional Becomes the Stroke Patient | Roy Varghese |
| 9:15 AM - 9:45 AM | Break, Exhibits & Posters | |
| 9:45 AM - 11:00 AM | SCN Advisory Board Meeting & Update | Larry Goldstein |
| 11:00 AM - 12:00 PM | STAT: Medications for Hyper-Acute Stroke Management | Melissa Nestor |
| 12:00 PM - 1:00 PM | Networking Lunch | |
| 1:00 PM - 1:30 PM | EMS & Integration into Your ED Care | |
| 1:30 PM - 2:00 PM | Nursing Care of a Stroke Patient in the Emergency Department | Luke Bourland |
| 2:00 PM - 2:45 PM | Meeting Door to Transfer | Lynn Hundley |
| 2:45 PM - 3:00 PM | Break, Exhibits & Posters | |
| 3:00 PM - 3:45 PM | Imaging: A Picture is Worth a Thousand Words | Stephen Grupke |
| 3:45 PM - 4:30 PM | Stroke Trivia | Anne Fowler |
| 4:30 PM - 5:00 PM | Evaluation, Awards Ceremony & Door Prize Drawing | |
| 5:00 PM - 7:00 PM | Reception, Posters & Exhibits | |
Friday, September 13, 2019
| Time | Topic | Faculty |
| --- | --- | --- |
| 7:00 AM - 8:00 AM | Registration, Buffet Breakfast, Exhibit & Poster Hall | |
| 8:00 AM - 8:15 AM | Welcome & Announcements | |
| 8:15 AM - 9:15 AM | Keynote Presentation: Stroke Systems of Care: Optimizing Acute Stroke Care for All Patients | Edward Jauch |
| 9:15 AM - 9:30 AM | Break, Exhibits & Posters | |
| 9:30 AM - 10:15 AM | Case Studies: Complex & Uncommon Presentations | R. Ronan Murphy |
| 10:15 AM - 10:45 AM | Should I Stay or Should I go (who to keep) | Jessica Lee |
| 10:45 AM - 11:15 AM | Improving Communication during the Consultation | Danny Rose, Jr. |
| 11:15 AM - 11:30 AM | Break, Exhibits & Posters | |
| 11:30 AM - 12:15 PM | Rapid Diagnosis & Treatment of Posterior Circulation Stroke | L Creed Pettigrew |
| 12:15 PM - 12:30 PM | Evaluation & Adjournment | |