You are being redirected to the event registration site:
Special Services
If you require special assistance to attend this event, please call Jessica Elliott at (859) 323-3090.
An Equal Opportunity University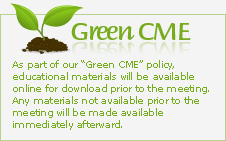 Speakers

Associate Director
Education & Quality Services
Barnstable Brown Kentucky Diabetes and Obesity Center
University of Kentucky
Lexington, Kentucky
Laura Hieronymus earned her doctor of nursing practice degree, a master's degree in allied health and education, and bachelor's degree in nursing from the University of Kentucky in Lexington, Kentucky. She is board-certified in advanced diabetes management, a master licensed diabetes educator, as well as a certified diabetes educator. Laura is also a fellow of the American Association of Diabetes Educators. She served as diabetes educator of the year for the American Association of Diabetes Educators in 2006-2007.

She is an Associate Editor for Diabetes Spectrum, a peer-reviewed journal from the American Diabetes Association and serve on the editorial board for Diabetes Self-Management, a consumer-focused magazine for people with diabetes.

Expertise includes patient and family education across the lifespan for individuals with type 1 diabetes, type 2 diabetes and prediabetes, diabetes and pregnancy, older adults with diabetes as well as pediatric patients with diabetes. Additional areas of interest include interdisciplinary clinical and collaborative practice, professional education programs, and medical communications.


Transformation Manager
KY Regional Extension Center
UK HealthCare
Lexington, Kentucky
Robin Huffman joined the Kentucky REC team as the Transformation Manager in November 2016. In this role, Robin oversees the Practice Transformation Network team and the Patient-Centered Medical Home/Specialty Practice team. Robin brings over 20 years of healthcare experience to our team, including work in health information management, process improvement, staff development and patient & family experience. Robin earned her Master's degree in Healthcare Administration from the University of Kentucky and is currently pursuing additional education in Human Resources and Organizational Development with an emphasis in Leadership Development. Robin is certified in LEAN process improvement methodology and is a Six Sigma Green Belt.