Special Services
If you require special assistance to attend this event contact Amanda Rist at (859) 323-1116 or amanda.rist@uky.edu.
An Equal Opportunity University.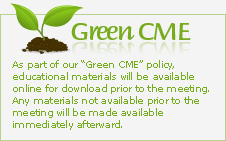 Sponsors/Exhibitors Information
Exhibitors
Dear Exhibitor,
On behalf of the University of Kentucky Hospital, Kentucky Children's Hospital, the University of Louisville Hospital, and Norton Children's Hospital, it is our privilege to invite you to participate in the 2019 Kentucky Statewide Trauma and Emergency Medicine Symposium. We are celebrating our 30th Anniversary this year! Celebrate with us as we take a walk down memory lane for a Thursday lunch session with Dr. Paul Kearney, Dr. J.D. Richardson, Dr. Colleen Swartz, and many more. Thursday evening, we will offer a two-hour event celebrating our 30 years and giving Platinum exhibitors and celebration event sponsors an exclusive option to interact with attendees. We anticipate this year's conference to continue to build upon the success of this joint presentation to provide more comprehensive regional education to the trauma patient care provider. This program is directed toward physicians, nurses, nurse practitioners, physician assistants, EMT/EMT-Ps, respiratory therapists, radiology technicians, and other allied healthcare professionals dealing with emergency and critical care patients.
This year's event will be held at The Lexington Convention Center, Heritage Hall Ballroom on October 24-25, 2019 Hotel Accommodations provided by The Hyatt Regency Lexington
The preconference will begin on Wednesday, October 23, 2019. Exhibitor area will be open for set up at noon, Wednesday, October 23, 2019. Exhibitor area will remain open through Friday, October 25, 2019, 04:00 PM. The conference will conclude at 4:30 PM on Friday, October 25, 2019. The opportunity to support this activity is available at several levels, as indicated on the registration form included with this letter. We encourage you to consider this a chance to interface with our target audience and enjoy a true taste of Kentucky during the colorful autumn season. We would like to include your company as a supporter. Exhibitor fees and registration is due by September 30, 2019.
Please go to "Download Materials" for the exhibitor registration.