Special Services
If you require special assistance to attend this event contact Amanda Rist at (859) 323-1116 or amanda.rist@uky.edu.
An Equal Opportunity University.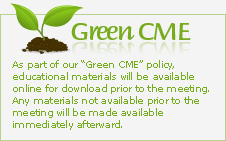 Venue & Travel Information
Lexington Convention Center
430 W Vine St
Lexington, KY 40507
(859) 233-4567
Website: http://lexingtoncenter.com
Additional Information
Hyatt Regency
The Ultimate Lexington Hotel Connected to Rupp Arena
Only one mile away from the University of Kentucky and stops along the bourbon trail, the Hyatt Regency Lexington offers ease of access to numerous Lexington favorites. For our Wildcat fans, our hotel is connected to the ever-popular Rupp Arena which houses University of Kentucky basketball games, concerts, and more.
The hotel will provide:
Complimentary On-site Parking for Hotel Guests ONLY
Complimentary High-Speed Wireless Internet in each guestroom
Complimentary Hotel Shuttle to airport
All guests making reservations should call Reservations at 1-800-233-1234 and identify themselves as part of the KY Statewide Trauma group in order to receive the special rate. Or they can go to this web link: https://www.hyatt.com/en-US/group-booking/LEXRL/G-TRMA
Room Rate: $139.00
Deadline for group rate is: October 2, 2019