Registration for this event is currently not available. For more information, please

email support

or call the Special Services number listed below.
Special Services
If you require special assistance to attend this event contact Amanda Rist at (859) 323-1116 or amanda.rist@uky.edu.
An Equal Opportunity University.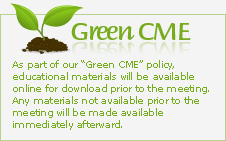 Print Full Agenda
Agenda
Times, topics and speakers subject to change.
Wednesday, October 23, 2019
| Time | Topic | Faculty |
| --- | --- | --- |
| 8:00 AM - 3:00 PM | Rural Trauma Team Development Course (RTTDC) - Elkhorn Meeting | |
| 10:00 AM - 2:00 PM | Statewide Trauma Registrar Meeting - Heritage Ballroom | Patricia Cooper |
| 2:00 PM - 3:00 PM | Trauma Managers Meeting - Heritage Ballroom | Matilda Wright |
| 3:00 PM - 4:00 PM | KY TAC Advisory Committee Meeting - Heritage Ballroom | |
Thursday, October 24, 2019
| Time | Topic | Faculty |
| --- | --- | --- |
| 7:00 AM - 7:50 AM | Registration/Breakfast/Exhibits | |
| 7:50 AM - 8:00 AM | Welcome/Opening Remarks | Andrew Bernard |
| 8:00 AM - 9:45 AM | Session I: Enemy #1 is Bleeding | |
| 8:00 AM - 8:45 AM | What, Where and How: The Best Methods for Truncal Hemorrhage Control | John Holcomb |
| 8:45 AM - 9:00 AM | Whole Blood Resuscitation: The Future is Now | Zachary Warriner |
| 9:00 AM - 9:15 AM | Whole Blood Coagulation Monitoring: Better than PT/PTT? | Henrik Berdel |
| 9:15 AM - 9:30 AM | Pre-Hospital Blood Products: Which and at What Cost? | |
| 9:30 AM - 9:45 AM | TXA: Good? Bad? When? | Jessica Reynolds |
| 9:45 AM - 10:00 AM | Panel Q/A | Andrew Bernard |
| 10:00 AM - 10:15 AM | Breaks/Exhibitors | |
| 10:15 AM - 11:45 AM | Session 2: EMS-Lessons from the Field | |
| 10:15 AM - 10:35 AM | Special Response Teams/Tactical EMS-What to Know | Anthony Bottiggi |
| 10:35 AM - 10:55 AM | Wilderness EMS in the Red River Gorge | David Fifer |
| 10:55 AM - 11:15 AM | Access and Extrication of Wilderness Trauma Patients | Michael Hackett |
| 11:15 AM - 11:35 AM | Spinal Motion Restriction-How much has changed? | Deborah Berry |
| 11:35 AM - 11:45 AM | Panel Q/A | |
| 11:45 AM - 12:15 PM | Break/Exhibitors/Get Lunch | |
| 12:15 PM - 1:15 PM | Session 3: Trauma Care in Kentucky - Where We've Been and Where We're Going? | Paul Kearney |
| 1:15 PM - 1:30 PM | Break/Exhibitors | |
| 1:30 PM - 3:15 PM | Session 4: Firearm Injury: How Can We Make An Impact? | |
| 1:30 PM - 2:15 PM | Afternoon Keynote Speaker: Partnering with Gun Owners to Prevent Suicide | Catherine Barber |
| 2:15 PM - 2:40 PM | Adolescent Suicide: A Pediatric Surgeon's Perspective | |
| 2:40 PM - 3:00 PM | COT Firearm Strategy Team (COT-FAST) | |
| 3:00 PM - 3:15 PM | Panel Q/A | |
| 3:15 PM - 3:45 PM | Break/Exhibitors | |
| 3:45 PM - 5:00 PM | Session 5: I May Look Great, But I'm Not Great | |
| 3:45 PM - 4:00 PM | Mangled Extremity-Amputation vs. Limb Salvage | |
| 4:00 PM - 4:15 PM | Post-Discharge Outcomes–What's Relevant? | Susan McDowell |
| 4:15 PM - 4:30 PM | PTSD Screening and Motivational Interviewing | |
| 4:30 PM - 4:45 PM | Trauma Survivors Network: Benefits of Peer Support | |
| 4:45 PM - 5:00 PM | Panel Q/A | |
| 5:00 PM - 5:05 PM | Closing Remarks | Andrew Bernard |
| 5:05 PM - 7:30 PM | Session 6: 30th Anniversary Celebration Reception | |
| Time | Topic | Faculty |
| --- | --- | --- |
| 7:00 AM - 7:50 AM | Registration/ Breakfast/Exhibits | |
| 7:50 AM - 8:00 AM | Welcome/Opening Remarks | |
| 8:00 AM - 10:10 AM | Session 7: Not Just Small Adults-Pediatric Trauma | |
| 8:00 AM - 8:45 AM | Morning Keynote Speaker: Evaluation of the Pediatric Abdomen following Blunt Trauma: Who needs a CT? | Richard Falcone |
| 8:45 AM - 9:15 AM | Pediatric Trauma: Cases That Have Changed our Practice and our Lives | John Draus Jr |
| 9:15 AM - 9:30 AM | Major Causes of Childhood Mortality in the US | Julia Martin |
| 9:30 AM - 10:00 AM | The Increasing Impact of Gunshot Wounds in a Pediatric Trauma Center | David Foley |
| 10:00 AM - 10:10 AM | Panel Q/A | |
| 10:10 AM - 10:30 AM | Break/Exhibitors | |
| 10:30 AM - 12:00 PM | Session 8: Pain Management | |
| 10:30 AM - 11:15 AM | Afternoon Keynote Speaker: Managing the Opioid Dependent Patient-Beyond 'Just say no' | Gregory Gramelspacher |
| 11:15 AM - 11:30 AM | Evidence-Based Opioid Prescribing after Trauma | Douglas Oyler |
| 11:30 AM - 11:45 AM | Don't Call it a Comeback-Ketamine for Pain Control in the Adult Trauma Patient | Sara Parli |
| 11:45 AM - 12:00 PM | Panel Q/A | |
| 12:00 PM - 1:00 PM | LUNCH/Exhibitors | |
| 1:00 PM - 2:30 PM | Session 9: Clinical Potpourri | |
| 1:01 PM - 1:20 PM | How to Hit a Moving Target - Update on current and upcoming changes in stroke treatment | Justin Fraser |
| 1:20 PM - 1:40 PM | High-Performance CPR | Julia Martin |
| 1:40 PM - 2:00 PM | Toxicology in the ED: New Approach | Peter Akpunonu |
| 2:00 PM - 2:20 PM | Clinical Forensics: Recognition of Injury Patterns | Christina Howard |
| 2:20 PM - 2:30 PM | Panel Q/A | |
| 2:30 PM - 2:45 PM | Break/Exhibitors | |
| 2:45 PM - 4:30 PM | Session 10: Problem Recognition: Core Skills Review | |
| 2:45 PM - 3:00 PM | Laboratory Interpretation | Jeanette Richards |
| 3:00 PM - 3:15 PM | EKG Interpretation | Leslie Fryman |
| 3:15 PM - 3:30 PM | X-Ray Interpretation | |
| 3:30 PM - 3:45 PM | Sepsis Alert | Yvonne Rice |
| 3:45 PM - 4:00 PM | Acute Hypoxia | Colin Fath |
| 4:00 PM - 4:15 PM | Blood & Fluid Administration | Jacob Higgins |
| 4:15 PM - 4:30 PM | Panel Q/A | |
| 4:30 PM - 4:45 PM | Closing Remarks/Adjourn | |