Registration for this event is currently not available. For more information, please

email support

or call the Special Services number listed below.
Special Services
f you require special assistance to attend this event, contact Mary Beth Neiser at (859) 323-6210.
An Equal Opportunity University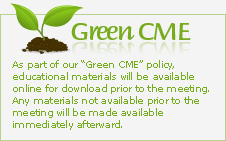 Speakers

Clinical Associate Professor, Pharmacy Practice and Science
Director, Center for the Advancement of Pharmacy Practice
University of Kentucky College of Pharmacy
Lexington, Kentucky
Dr. Freeman holds several positions in the College of Pharmacy at the University of Kentucky, including Director of the Center for the Advancement of Pharmacy Practice (CAPP); Clinical Associate Professor in the Pharmacy Practice and Science Department, and Faculty Associate in the Institute for Pharmaceutical Outcomes and Policy (IPOP).

Dr. Freeman's research interests include drug abuse policy, including evaluating prescription drug monitoring programs (PDMPs) and their impact and effectiveness at preventing prescription drug abuse and diversion. She is principal investigator on a two-year study funded by the National Institute of Justice to evaluate the features and practices of PDMPs and identify those that have the greatest utility for law enforcement investigations and prosecution, and is a co-investigator on a project aimed at understanding the consumer perspective of the chilling effect of PDMPs. Recently, she served as the principal investigator on an evaluation of the Kentucky All Schedule Prescription Electronic Reporting (KASPER) program, conducting stakeholder interviews with medical licensing boards and collecting qualitative data via surveys of KASPER users, including prescribers, pharmacists and law enforcement officers. She also served as principal investigator on a project identifying the advantages, disadvantages and barriers to implementation of real-time transmission of data from dispensers of controlled substances to the KASPER program, and a project to assess the impact of current policy controlling access to methamphetamine precursors (pseudoephedrine) on methamphetamine abuse.

She earned a bachelor of pharmacy degree and a PhD degree from the University of Kentucky College of Pharmacy and completed postdoctoral fellowships at the University of Vermont College of Medicine and the University of Kentucky College of Medicine.

Dean and Professor
University of Kentucky College of Pharmacy
Lexington, Kentucky

Dr. Guy is Dean and Professor at the UK College of Pharmacy. He earned his bachelor's degree in chemistry from Reed College in Portland. He earned a doctorate in organic chemistry at the Scripps Research Institute in La Jolla, Calif., followed by a postdoctoral fellowship in cellular biology at the University of Texas Southwestern Medical Center in Dallas. His research focus is chemical biology and preclinical drug discovery and development for neglected diseases, especially those that affect children.