Registration for this event is currently not available. For more information, please

email support

or call the Special Services number listed below.
Special Services
If you require special assistance to attend this event, please call Candy Back at (859) 218-0321.
An Equal Opportunity University.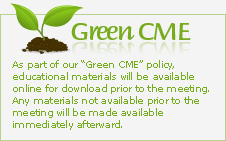 Accreditation Information
CPE

The University of Kentucky College of Pharmacy is accredited by the Accreditation Council for Pharmacy Education as a provider of continuing pharmacy education.
This knowledge-based activity has been assigned UANs 0022-9999-18-087-L03-P, 0022-9999-18-088-L04-P, 0022-9999-18-089-L04-P, and 0022-9999-18-090-L04-P and will award 4 contact hours (0.400 CEUs) of continuing pharmacy education credit in states that recognize ACPE providers.
Statements of participation will indicate hours and CEUs based on participation and will be issued online at the conclusion of the activity. Successful completion includes signing in at registration, attending the entire session for which credit is claimed, completing the activity evaluation and requesting credit online at conclusion of the activity. Credit will be uploaded to CPE Monitor, and participants may print a statement of credit or transcript from their NABP e-profile. The College complies with the Accreditation Standards for Continuing Pharmacy Education.
Needs Statement
Pharmacists need to know the accrediation standards specifically for interprofessional education and be introduced to AACPs newly released entrusted professional activities to develop practice-ready pharmacists from experiential rotations.
Although some pharmacists are naturally better "teachers" or preceptors than others, all preceptors need foundational college-based expectations for meeting course outcomes in IPPE and APPE including but not limited to accreditation standards, interprofessional education and entrusted professional activities.
Objectives
Upon completion of this activity, participants will be able to:
Review current Accreditation Council for Pharmacy Education (ACPE) standards and the experiential education requirements that are needed to prepare and graduate practice-ready pharmacists
Define Interprofessional Education (IPE)
Discuss the importance of the 2016 IPEC Core Competencies for Interprofessional Collaborative Practice
Summarize the ACPE Standards 2016 Key Elements of Interprofessional Education
Recognize opportunities for IPE and collaboration with prescribing providers in the experiential/practice setting
Identify the core Entrustable Professional Activities (EPAs) domains
Describe the rationale for the development and use of EPAs for new graduates
Discuss specific assignments for student pharmacists to complete in order to be practice ready
Define unconscious bias
Recognize unconscious bias impact in the experiential setting
Describe Grit and Resiliency
Describe how grit and resilience relate to wellness and success
Describe teaching/coaching practices that may improve grit and/or resilience
Recognize the current Board-approved protocols
Review ways to incorporate Board-approved protocols into the learning process and advancement of pharmacy practice at your workplace
Target Audience
Pharmacy preceptors from around the state and pharmacits who are interested in being a preceptor.
Faculty Disclosure
All planners, speakers, authors, and reviewers involved with content development for continuing education activities provided by the University of Kentucky are expected to disclose any real or perceived conflict of interest related to the content of the activity. Detailed disclosures will be included in participant materials or given prior to the start of the activity.