Special Services
If you require special assistance to attend this event, please call Vanessa Brown at (859) 218-0342.
An Equal Opportunity University.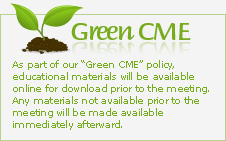 Speakers

Professor
Chief of General Surgery
Gastrointestinal and General Surgery
Oregon Health and Science University
Portland, Oregon
Dr. Robert Martindale joined OHSU in May 2005. He is currently Professor of Surgery and the Chief of the Division of General Surgery. He also serves as the Medical Director for Hospital Nutrition Services. He is board certified in General Surgery with special clinical interest in abdominal wall reconstruction and surgical nutrition and metabolism.

Dr. Martindale completed his medical training at George Washington University in Washington DC and his surgical residency at Madigan Army Medical Center in Tacoma, WA. He obtained his PhD in Nutrition at UCLA, in the laboratories of Drs. Morton Grossman, Tachi Yamada, and Seymour Levin at the Center for Ulcer Research and Education.

Upon completion of his military obligation, Dr. Martindale joined the faculty at the Medical College of Georgia, where he held many distinguished positions, including Chief of the General Surgery Service at the Veterans Affairs Medical Center in Augusta, Georgia, Director of Nutrition Support Service at the Medical College of Georgia, and Chief of the Section of Gastrointestinal Surgery at the Medical College of Georgia. While at the Medical College of Georgia, Dr. Martindale also served as the Surgical Residency Program Director.

Dr. Martindale's primary focus throughout his professional career has been in surgical education and patient care in surgery and nutrition. He has won numerous teaching awards and continues to publish and mentor young physicians and investigators. In addition to being the co-editor of a textbook dealing with surgical and critical care nutrition, he is the author of well over 200 publications, including peer reviewed articles, review articles, chapters, and several medical educational videos.

Dr. Martindale is on numerous professional committees on local, national, and international levels. He is on the editorial board for several surgical and nutritional journals, as well as serving as an editorial reviewer for over 15 peer reviewed journals. He routinely is invited to give lectures not only nationally, but internationally.

Assistant Professor
Surgery
Oregon Health & Science University
Portland, Oregon

Dr. Sean Orenstein joined OHSU as an Assistant Professor of Surgery in 2014. While he grew up in Colorado and completed his undergraduate work at the University of Colorado, he spent most of his medical and surgical training on the East Coast. After receiving a Master of Medical Science from MCP Hahnemann University in Philadelphia, PA, he received his medical degree from Albany Medical College. During his general surgery residency at the University of Connecticut School of Medicine, he undertook a two-year research fellowship, with focuses on the evaluation of hernia mesh materials and hernia repair outcomes.

After finishing his surgical residency, Dr. Orenstein completed a fellowship at University Hospitals Case Medical Center in Cleveland, OH. Fellowship allowed him to further explore his passion for hernia repair, with specialized training in abdominal wall reconstruction for complex and recurrent abdominal hernias. During his fellowship he had the opportunity to focus on minimally invasive surgical techniques such as laparoscopic hernia repair, laparoscopic foregut surgery, and laparoscopic diaphragmatic pacemaker placement for Amyotrophic Lateral Sclerosis (ALS) or spinal cord injury. His fellowship was also an avenue to receive specialized training on advanced endoscopy, including per oral endoscopic myotomy (POEM) for achalasia, endoscopic retrograde cholangiopancreatography (ERCP), and endoscopic stenting.

Dr. Orenstein's research interests include outcomes and improvements for minimally invasive and open hernia repair techniques, evaluation of hernia mesh prosthetics, and further exploration of the fusion between endoscopic and surgical techniques to improve patient outcomes and medical care.