Activity Details
Credit Type: Other
Credit Amount: 1.00
Cost: Free
Release: Jun 15, 2022
Expires: Jun 14, 2025
Estimated Time to Complete:


1 Hour(s)

Average User Rating:
Faculty

This activity has 4 faculty members associated with it.
Click Here to View All
Needs Statement
Nearly 60,00 young children are seen in Emergency Departments – about 4 busloads per day – each year due to accidental ingestions. About 61% of poisoning deaths are attributed to medication and/or illicit substances. In Kentucky, nearly half of all cases reviewed by the Child Fatality and Near Fatality External Review Panel with a determination of neglect due to unsafe access to deadly means, involved overdose/ingestion of medication or illicit substances. While caregivers verbalize the importance of safe medication storage, very few caregivers practice safe medication storage. Providers who prescribe MOUDs can play a large role in stressing the importance of safe medication storage with patients.
Target Audience
Medical providers, therapists/counselors, case managers, nurses and peer support specialists working in practices that prescribe medications for opioid use disorder (MOUD). Attendees can receive free medication storage lock bags to distribute to their patients.
Objectives
Upon completion of this activity, participants will be able to:
1. Cite National and state data on ingestions
2. Identify documented risks to children attributed to unsafe medication storage by caregivers
3. Discuss talking points for teaching caregivers how to safety store medications.
4. Name resources for safe medication storage
Accreditation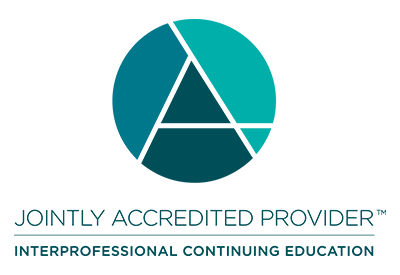 In support of improving patient care, University of Kentucky HealthCare CECentral is jointly accredited by the Accreditation Council for Continuing Medical Education (ACCME), the Accreditation Council for Pharmacy Education (ACPE), and the American Nurses Credentialing Center (ANCC), to provide continuing education for the healthcare team.
Other
UK Healthcare CECentral certifies this activity for 1.00 hour of participation.
Faculty Disclosure
All planners, faculty, and others in control of educational content are required to disclose all their financial relationships with ineligible companies within the prior 24 months. An ineligible company is defined as one whose primary business is producing, marketing, selling, re-selling, or distributing healthcare products used by or on patients. Financial relationships are relevant if the educational content an individual can control is related to the business lines or products of the ineligible company.
None of the planners, faculty, and others in control of educational content for this educational activity have relevant financial relationship(s) to disclose with ineligible companies.
The material presented in this course represents information obtained from the scientific literature as well as the clinical experiences of the speakers. In some cases, the presentations might include discussion of investigational agents and/or off-label indications for various agents used in clinical practice. Speakers will inform the audience when they are discussing investigational and/or off-label uses.
Disclosure of a relationship is not intended to suggest or condone commercial bias in any presentation, but it is made to provide participants with information that might be of potential importance to their evaluation of a presentation.
Acknowledgement
In collaboration with UK Pediatric Forensic Medicine.