Activity Details
Credit Type: CNE
Credit Amount: 3.20
Cost: $37.00
Release: Feb 9, 2022
Expires: Jun 30, 2023
Estimated Time to Complete:


3 Hour(s) , 12 Minutes

Average User Rating:
Faculty
Mikael D. Jones, PharmD BCPS
Clinical Assistant Professor
Department of Pharmacy Practice and Science
University of Kentucky College of Pharmacy
Needs Statement
This course is to provide instruction that will increase nurses' knowledge of the effects of drugs on the human body. This knowledge will aide nurses in patient education, drug administration and prescribing.
Target Audience
Nurses wanting to gain an understanding of the basic concepts of pharmacology and common medications.
Objectives
Upon completion of the Advanced Pharmacology Series, the students will be able to:
Explain the basic principles of pharmacology and pharmacotherapeutics.
Describe the most commonly prescribed agents in the major drug classes.
Explain the mechanism of action of the major drug classes.
Analyze the adverse effect and drug interaction profiles of the major drug classes and individual drugs within these classes.
Make appropriate therapeutic treatment decisions for individual patients utilizing drugs from the major drug classes.
Apply the laws governing the prescribing of drugs when writing prescriptions.
Accreditation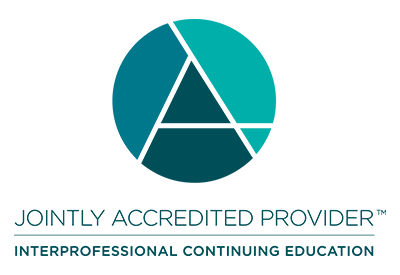 In support of improving patient care, University of Kentucky HealthCare CECentral is jointly accredited by the Accreditation Council for Continuing Medical Education (ACCME), the Accreditation Council for Pharmacy Education (ACPE), and the American Nurses Credentialing Center (ANCC), to provide continuing education for the healthcare team.
CNE
The University of Kentucky, College of Nursing is accredited as a provider of continuing nursing education by the American Nurses Credentialing Center's Commission on Accreditation (ANCC).
This educational activity is offered for a maximum of 3.20 ANCC contact hours.
The Kentucky Board of Nursing (KBN) approves The University of Kentucky, College of Nursing (UKCON) as a provider as well. ANCC and KBN approval of a continuing nursing education provider does not constitute endorsement of program content nor commercial sponsors. The University of Kentucky does not approve commercial products. This educational activity is offered for a maximum of 3.84 KBN contact hours.
Provider #: 3-0008-01-13-068 CABRN 14802. In order to receive credit, participants complete this CNE activity and submit a credit application and evaluation form online. Certificates may be printed once the evaluation is completed.
Faculty Disclosure
All faculty members participating in continuing education programs sponsored by the University of Kentucky, College of Nursing are expected to disclose any real or perceived conflict of interest related to the content of their presentations. These presenters have nothing to disclose.
Course Information
Title: Advanced Pharmacologic Applications in Primary Care: Module 4: Central Nervous System II
(Module 4 of 14)
Course Description
This course is designed to prepare clinical nurse specialists, NPs, NS, and midwives to accurately describe, administer, and counsel patients regarding appropriate and safe medication regimens. In addition nurse practitioners, nurse midwives and clinical nurse specialist will be prepared medication prescriptive authority within their scope of practice. Basic pharmacologic principles and the pharmacologic actions of the major drug classes will be discussed in relation to physiologic systems, with emphasis on the application of these agents.

Teaching/Learning Methods: This is a self-directed learning using core Power-point presentations, word documents, World-Wide Web sites, and case solving activities. Students must have access to computer facilities, the Internet, a web browser that is equivalent to Internet 6 Explorer or higher, email address, and a printer.

Class Times: This course is a web course and will use a distance learning format. The course will be taught via the Web-enhanced format utilizing the assigned websites, core PowerPoint presentation, word documents, textbook reading assignments and other self-directed learning activities.

Suggested Texts
15th or 16th Edition Drug Information Handbook for Advanced Practice Nursing. Lexi-Comp, Inc. (Online or Smart Phone versions acceptable)
Note about above text: This handbook provides a monograph on many of medications covered in this course. I recommend using it to practice looking about common medication information. Also you may utilize this resource on the quiz.

Harvey (2015). Lippincott's Illustrated Reviews: Pharmacology, 6th edition, Lippincott W&W

Reading assignments made from the Pharmacology textbook are intended to supplement student comprehension of assigned Learning Units.
Contact:
Contact Aimee Hatfield at Aimee.Hatfield@uky.edu or (859) 323-3851 for additional information.