Activity Details
Credit Type: CNE
Credit Amount: 1.50
Cost: Free
Release: Feb 2, 2022
Expires: Dec 31, 2022
Estimated Time to Complete:


1 Hour(s) , 30 Minutes

Average User Rating:
Faculty

Dianna D. Inman, DNP, RN, APRN, CPNP, PMHS
Pediatric Nurse Practitioner
Primary Care Mental Health Specialist
Assistant Professor, Nursing, Graduate Program
University of Kentucky College of Nursing
Lexington, Kentucky
Needs Statement
SBIRT is an approach to the prevention and treatment of substance use disorders, SUD. It is a valuable strategy that is often underused in healthcare. The purpose of this activity is to illustrate the benefits of SBIRT and provide evidence-based therapies and support programs as well as discuss barriers to treatment.
Target Audience
Nurses
Objectives
Define SBIRT
Describe evidence that supports SBIRT's use
Illustrate the benefits of SBIRT use
Discuss why implementation of SBIRT for substance use and abuse is beneficial to the advanced practice nurse in clinical practice
Understand how screening results are used in brief intervention for substance use
Discuss the use of Motivational Interviewing to assist people that need referral to treatment for alcohol use disorder
Discuss evidence based therapies for the treatment of alcohol use disorder
Discuss support programs available for referral for alcohol use disorder
Discuss barriers to acceptance of treatment
Accreditation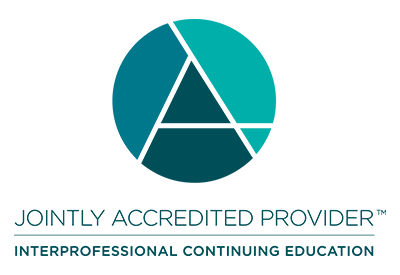 In support of improving patient care, University of Kentucky HealthCare CECentral is jointly accredited by the Accreditation Council for Continuing Medical Education (ACCME), the Accreditation Council for Pharmacy Education (ACPE), and the American Nurses Credentialing Center (ANCC), to provide continuing education for the healthcare team.
CNE
The University of Kentucky, College of Nursing is accredited as a provider of continuing nursing education by the American Nurses Credentialing Center's Commission on Accreditation (ANCC).
This educational activity is offered for a maximum of 1.50 ANCC contact hours.
The Kentucky Board of Nursing (KBN) approves The University of Kentucky, College of Nursing (UKCON) as a provider as well. ANCC and KBN approval of a continuing nursing education provider does not constitute endorsement of program content nor commercial sponsors. The University of Kentucky does not approve commercial products. This educational activity is offered for a maximum of 1.8 KBN contact hours.
Provider #: 3-0008-01-18-1094. In order to receive credit, participants complete this CNE activity and submit a credit application and evaluation form online. Certificates may be printed once the evaluation is completed.
Faculty Disclosure
All faculty members participating in continuing education programs sponsored by the University of Kentucky, College of Nursing are expected to disclose any real or perceived conflict of interest related to the content of their presentations. These presenters have nothing to disclose.
Instructions
Complete PreTest
Review all avatar videos: https://drive.google.com/drive/folders/1Q4ibOVb8vWs5MLXT1miQW6IUAB0EEpXu
Review SBIRT course lectures:
https://www.youtube.com/playlist?list=PL4zb8INU2JBK35OScmeERFewWdCeK0u7G
Complete PostTest
Complete course evaluation
Download certificate