Activity Details
Credit Type: CPE
Credit Amount: 1.00
Cost: Free
Release: Nov 1, 2021
Expires: Nov 4, 2024
Estimated Time to Complete:


1 Hour(s)

Average User Rating:
Faculty
Brooke Hudspeth, PharmD CDCES
Chief Practice Officer/Associate Dean for Practice
University of Kentucky College of Pharmacy
Lexington, Kentucky

Adrienne W. Matson, PharmD, BCPS
Director, Pharmacy Quality and Engagement
University of Kentucky College of Pharmacy
Lexington, Kentucky

Dustin K. Miracle, PharmD, MS
PhD Candidate, Institute for Pharmaceutical Policy & Outcomes
University of Kentucky College of Pharmacy
Lexington, Kentucky
Needs Statement
Emergency contraception (EC) is used to prevent pregnancy after unprotected or inadequately protected sexual intercourse. Common indications for EC include contraceptive failure (eg, condom breakage or missed doses of oral contraceptives) and failure to use any form of contraception. Although oral levonorgestrel is available for EC over-the-counter (OTC) without a prescription in the United States, many patients still encounter barriers accessing EC. The most common identified barriers to EC are the high cost of OTC levonorgestrel and obtaining EC within the designated efficacy timeframe. These barriers are especially significant for patients living below the poverty line, receiving Medicaid insurance, or residing in rural areas.
A Board-authorized protocol enabling Kentucky pharmacists to bill insurance by dispensing a prescription for levonorgestrel allows direct, covered pharmacy access for EC without the associated time and cost barriers. This ACPE-accredited online activity is designed to help pharmacists meet the education requirements necessary to initiate the dispensing of EC with levonorgestrel to adult females per the Kentucky Board of Pharmacy-authorized Self-Care Conditions Protocol: Emergency Contraception (approved September 30, 2020).
Target Audience
Kentucky Pharmacists
Objectives
Upon completion of this activity, participants will be able to:
1. Discuss the epidemiology of unintended pregnancy and barriers associated with access to emergency contraception.
2. Review the American College of Obstetricians and Gynecologists (ACOG) guidelines for emergency contraception and the Kentucky Board of Pharmacy (KY BOP) self-care conditions protocol for emergency contraception.
3. Describe the mechanism of action, adverse effect profile and potential drug interactions with levonorgestrel therapy.
4. Using a case-based scenario, apply the KY BOP self-care conditions protocol for emergency contraception to a patient presenting for care in the outpatient pharmacy.
Accreditation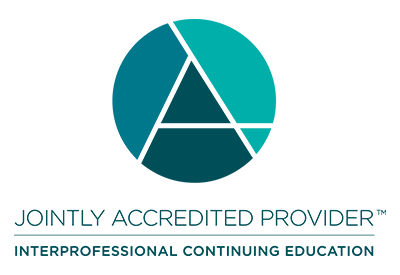 In support of improving patient care, University of Kentucky HealthCare CECentral is jointly accredited by the Accreditation Council for Continuing Medical Education (ACCME), the Accreditation Council for Pharmacy Education (ACPE), and the American Nurses Credentialing Center (ANCC), to provide continuing education for the healthcare team.
CPE
This knowledge-based activity will award 1.00 contact hour (0.100 CEUs) of continuing pharmacy education credit in states that recognize ACPE providers.
Faculty Disclosure
All planners, faculty, and others in control of educational content are required to disclose all their financial relationships with ineligible companies within the prior 24 months. An ineligible company is defined as one whose primary business is producing, marketing, selling, re-selling, or distributing healthcare products used by or on patients. Financial relationships are relevant if the educational content an individual can control is related to the business lines or products of the ineligible company.
None of the planners, faculty, and others in control of educational content for this educational activity have relevant financial relationship(s) to disclose with ineligible companies.
The material presented in this course represents information obtained from the scientific literature as well as the clinical experiences of the speakers. In some cases, the presentations might include discussion of investigational agents and/or off-label indications for various agents used in clinical practice. Speakers will inform the audience when they are discussing investigational and/or off-label uses.
Disclosure of a relationship is not intended to suggest or condone commercial bias in any presentation, but it is made to provide participants with information that might be of potential importance to their evaluation of a presentation
Acknowledgement
In collaboration with UK College of Pharmacy Center for the Advancement of Pharmacy Practice.