Activity Details
Credit Type: Other
Credit Amount: 0.00
Cost: Free
Release: Jan 1, 2021
Expires: Dec 31, 2023
Average User Rating:
Faculty

Julie B. Perry, DNP
Director Medical/Clinical Practice
Bluegrass Community Health Center
Lexington, Kentucky
Psychiatric Mental Health/Family Nurse Practitioner
Eastern State Hospital/Central Kentucky Recovery Center Managed by University of Kentucky
Lexington, Kentucky
Needs Statement
Opioid misuse and addiction is a serious national crisis that affects public health and social and economic welfare. Daily, more than 90 Americans die after overdosing on opioids.
The treatment of opioid dependence is a national priority and increasing the knowledge of and accessibility to effective medication-assisted treatments (MATs) for opioid dependence is of utmost importance to address this serious, growing problem.
Health care providers need to be educated and equipped to provide MATs such as long-acting naltrexone in the primary care setting where there is great need for substance use disorder management.
Target Audience
Healthcare professionals in a primary care setting.
Accreditation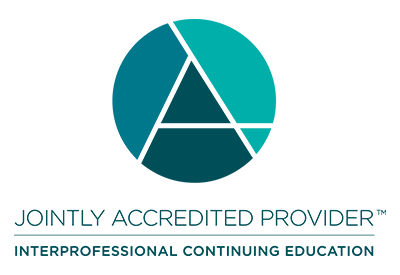 In support of improving patient care, University of Kentucky HealthCare CECentral is jointly accredited by the Accreditation Council for Continuing Medical Education (ACCME), the Accreditation Council for Pharmacy Education (ACPE), and the American Nurses Credentialing Center (ANCC), to provide continuing education for the healthcare team.
Other
UK Healthcare CECentral certifies this activity for 0.00 hours of participation.
Faculty Disclosure
All planners, faculty, and others in control of educational content are required to disclose all their financial relationships with ineligible companies within the prior 24 months. An ineligible company is defined as one whose primary business is producing, marketing, selling, re-selling, or distributing healthcare products used by or on patients. Financial relationships are relevant if the educational content an individual can control is related to the business lines or products of the ineligible company.
None of the planners, faculty, and others in control of educational content for this educational activity have relevant financial relationship(s) to disclose with ineligible companies.
The material presented in this course represents information obtained from the scientific literature as well as the clinical experiences of the speakers. In some cases, the presentations might include discussion of investigational agents and/or off-label indications for various agents used in clinical practice. Speakers will inform the audience when they are discussing investigational and/or off-label uses.
Disclosure of a relationship is not intended to suggest or condone commercial bias in any presentation, but it is made to provide participants with information that might be of potential importance to their evaluation of a presentation.
Acknowledgment
The activity is supported by Anthem.