Our Team
About UK HealthCare CECentral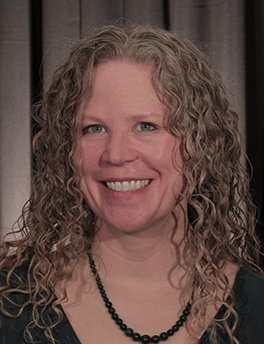 Kimberly D. Northrip, MD, MPH, FAAP
Director, CECentral
knorthrip@uky.edu
Kimberly D. Northrip, MD, MPH, FAAP is an Associate Professor in Pediatrics at the University of Kentucky College of Medicine. She holds a joint appointment in the College of Public Health, Department of Health Behavior. She completed medical school and pediatric residency at the Medical College of Virginia at VCU and a fellowship in General Academic Pediatrics from Children's National Medical Center. She holds a Masters of Public Health from George Washington University.
Dr. Northrip is extensively involved in medical education. She directs UK HealthCare CECentral which provides continuing medical and pharmacy education to healthcare professionals. She directs the Pediatric Continuity Clinic and previously served as the Associate Program Director for the Pediatric and Triple Board Residency Programs.
Dr. Northrip has a special interest in child advocacy. She helped develop and is the medical director of Child Advocacy Today, a medical-legal partnership at the University of Kentucky. She co-founded and co-directs the legislative advocacy elective for 4th year medical students and mentors the pediatric child advocacy group, the AdvoCats. She has published several articles on medical training in child advocacy and community pediatrics.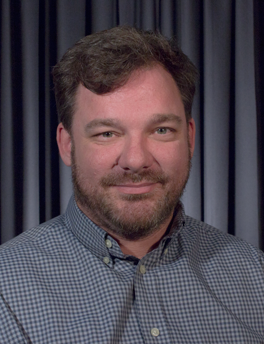 Evan Tune
Associate Director of Technology, CECentral
ewtune0@uky.edu
Evan Tune, BS, is the Associate Director of Technology at CECentral. Evan joined the University of Kentucky in 2006, serving as an original member of CECentral's technology team. This two-member team was tasked with the creation of the learning management system, accreditation platform, and multimedia platform. He has more than 15 years of experience in web development. Evan previously worked in the college and high school sports marketing industry. He has worked on many high-profile sites including FinalFour.com, NCAAsports.com and UKathletics.com.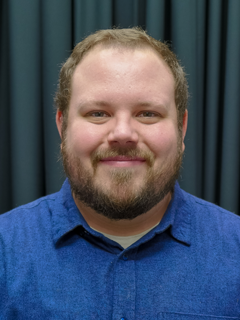 Kenny Harris
Multimedia Developer
kenneth.harris@uky.edu
Kenny Harris, BA, joined CECentral in 2013, having recently graduated from the University of Kentucky with a degree in Media Arts & Studies. As Multimedia Developer, Kenny manages CECentral's enduring content and assists in the instructional design of course materials. This pivotal role involves him in various aspects of media production and web development. He has more than 6 years of videography and media production experience. Kenny has produced several short films. You may have seen his work featured at the Louisville International Festival of Film. His work at CECentral has allowed him to hone his skills in video production while staying true to his passion for education.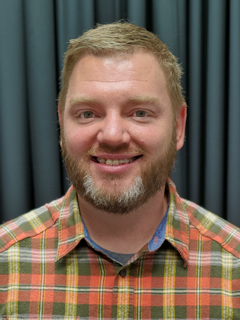 Bryan Konshak
Programmer Analyst
bryan.konshak@uky.edu
Bryan Konshak joined CECentral in 2019 as a software developer. Bryan's work primarily focuses on creating CeCentral's new platform and developing complex reporting APIs. Having recently graduated with a BS in computer science, Bryan also brings over 15 years of professional and managerial experience to his current role. His eagerness to learn new technologies, frameworks, and programming languages facilitated this welcome career change.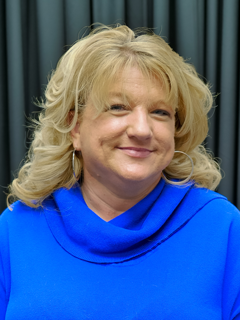 Tina Metcalf
Business Officer/Finance Manager
tina.metcalf@uky.edu
Tina started with the University of Kentucky in 2003, working for both UK HealthCare, and UK Academics before joining CECentral in 2014. Prior to that, she spent more than 23 years working in a diverse cross section of private industry, non-profit agencies, and government offices, garnering a wealth of experience in Administration, Human Resources, Business Management, and Business Finance. Tina holds a Bachelor's Degree in Economics with a minor in Business Leadership and an Associate's of Business Management from Bluegrass Community Technical College. Her job duties include budget analysis and reporting, financial data processing, processing all department revenue and expense documents, reconciliations and internal audit reports, submits all purchase requests for the department, and supervision of select CECentral staff. She also handles all interdepartmental HR needs.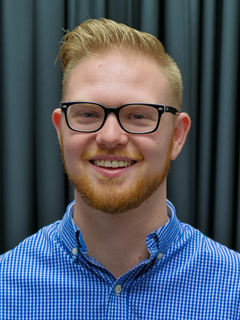 Dillon Sweeney
Media and Support Specialist
dillon.sweeney@uky.edu
Dillon Sweeney, BA, joined CECentral in 2019 after graduating from the University of Kentucky in 2018 with a degree in Media Arts & Studies. Starting off as the media assistant, Dillon as grown into his own position. In addition to editing the videos that go on our site, provides tech support to our clients.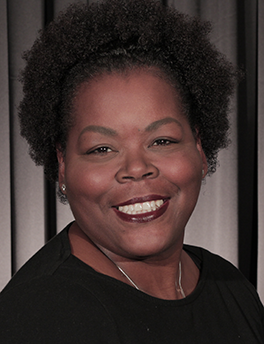 Vanessa Webb-Brown
Health Education Coordinator
vanessa.webb-brown@uky.edu
Vanessa Webb-Brown, BS, is a Health Education Coordinator at CECentral. Vanessa joined CECentral in 2012.  She currently has more than 15 years of experience in healthcare education. Vanessa collaborates with University of Kentucky academic departments and various joint providers in the planning, organizing and accrediting of many healthcare education programs. She manages a number of enduring courses and live meetings, applying her considerable talent to the coordination of the University of Kentucky's Regularly Scheduled Series (RSS).