Registration for this event is currently not available. For more information, please

email support

or call the Special Services number listed below.
Special Services
If you require special assistance to attend this event, please call Vanessa Brown at (859) 218-0342.
An Equal Opportunity University.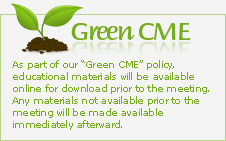 Print Full Agenda
Agenda
Times, topics and speakers subject to change.
| Time | Topic | Faculty |
| --- | --- | --- |
| 8:00 AM - 8:30 AM | Resident Presentations | |
| 8:00 AM - 8:07 AM | A Growing Network of Eye Physicians and Surgeons | |
| 8:07 AM - 8:15 AM | The Utility of Activity Restrictions Following Cataract Surgery | |
| 8:15 AM - 8:22 AM | TBA | |
| 8:22 AM - 8:30 AM | Trends in Nature and Volume of Overnight Consults | |
| 8:30 AM - 8:40 AM | Break | |
| 8:40 AM - 9:30 AM | Guest Speaker: Surgical Treatments for Presbyopia and Dysfunctional Lens Syndrome | |
| 9:30 AM - 9:45 AM | Break | |
| 9:45 AM - 10:15 AM | Resident Presentations | |
| 9:45 AM - 9:55 AM | Accuracy of Ophthalmology Clinic Follow-up in the Incarcerated Patient Population | |
| 9:55 AM - 10:05 AM | TBD | |
| 10:05 AM - 10:15 AM | TBD | |
| 10:15 AM - 10:25 AM | Break | |
| 10:25 AM - 11:15 AM | Resident Presentations | |
| 10:25 AM - 10:41 AM | Resident Learning Trends in Cataract Training at U.S. Programs | |
| 10:41 AM - 10:58 AM | An Update on the Accuracy of Holladay vs Hill-RBF | |
| 10:58 AM - 11:15 AM | TBA | |
| 11:15 AM - 12:00 PM | Q&A | |
| 12:00 PM - 1:00 PM | Adjourn and Lunch | |
| TBA | Registration and Continental Breakfast | |
| TBA | Welcome and Introduction | Stuart Ball |