Registration for this event is currently not available. For more information, please

email support

or call the Special Services number listed below.
Special Services
If you require special assistance to attend this event, please call SHC Medical Partners at (877) 558-8181.
An Equal Opportunity University.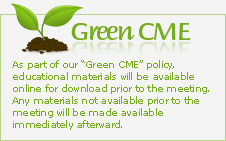 Print Full Agenda
Agenda
Times, topics and speakers subject to change.
| Time | Topic | Faculty |
| --- | --- | --- |
| 12:30 PM - 1:00 PM | Registration and Networking | |
| 1:00 PM - 1:15 PM | Welcome | |
| 1:15 PM - 1:30 PM | Opening FUN Activity | |
| 1:30 PM - 1:45 PM | Conference Schedule Overview | |
| 1:45 PM - 3:15 PM | Session 1: Pneumonia | Kristi Lieb |
| 3:15 PM - 3:30 PM | Break & Exhibit Hall | |
| 3:30 PM - 4:15 PM | Company Update & Future of Healthcare | |
| 4:15 PM - 5:45 PM | Session 2: C-Diff | Kristi Lieb |
| 5:45 PM - 6:15 PM | Exhibit Hall | |
| 6:15 PM - 7:30 PM | Team Dinner | |
| 7:30 PM - 8:30 PM | Friday Night FUN! | |
| Time | Topic | Faculty |
| --- | --- | --- |
| 7:15 AM - 8:00 AM | Breakfast & Exhibit Hall | |
| 8:00 AM - 8:15 AM | Reflection of Yesterday & Today's Schedule | |
| 8:15 AM - 9:15 AM | "Winning Monday" Session | Jenny Savage |
| 9:15 AM - 10:45 AM | Session 3: COPD | Kristi Lieb |
| 10:45 AM - 11:00 AM | Break and Exhibit Hall | |
| 11:00 AM - 12:30 PM | Session 4: Volume Depletion | Kristi Lieb |
| 12:30 PM - 1:30 PM | Networking Lunch & Exhibit Hall | |
| 1:30 PM - 2:30 PM | Billing & Coding Dilemmas | Monica Ott |
| 2:30 PM - 4:00 PM | Session 5: UTI | Kristi Lieb |
| 4:00 PM - 4:30 PM | Awards & Closing | |
| Time | Topic | Faculty |
| --- | --- | --- |
| 7:45 AM - 8:30 AM | Breakfast | |
| 8:30 AM - 10:30 AM | Wound Care Institute Opening Session & Wound Etiology | Bryce Schuster |
| 10:30 AM - 10:45 AM | Break | |
| 10:45 AM - 11:30 AM | Wound Management | Bryce Schuster |
| 11:30 AM - 12:15 PM | Lunch | |
| 12:15 PM - 1:15 PM | Family Communication and Documentation | Christine Peterson |
| 1:15 PM - 2:15 PM | Litigation and Regulation | Christine Peterson |
| 2:15 PM - 2:30 PM | Break | |
| 2:30 PM - 3:30 PM | Telehealth | Bryce Schuster |
| 3:30 PM - 3:45 PM | Post-Test | |
| 3:45 PM - 4:00 PM | Question and Answer | Arif Nazir |
| 4:00 PM - 4:15 PM | Conclusion | |