Special Services
If you require special assistance to attend this event, please call (859) 977-7456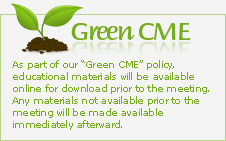 Speakers

Administrative Director
Grant Medical Center
Level 1 Trauma Center
Columbus, Ohio
Vickie Graymire is a trauma program manager at Grant Medical Center and oversees all aspects of the trauma program to maintain Level I trauma center verification. Vickie has an extensive background in trauma, critical care and emergency nursing. Prior to her role at Grant, she was trauma program manager, clinical nurse specialist for nine years at St. Rita's Medical Center in Lima, Ohio. She is a member of the State Trauma Committee, the Society of Trauma Nurses, and National Emergency Nurses. She has been active in the development of the state and regional trauma system, serves as a reviewer of trauma centers for the American College of Surgeons and is a national educator for trauma nurses. Vickie has a diploma from St. Joseph's Hospital in Ft. Wayne, Indiana, a BSN from Bowling Green University, and a Master's degree in nursing from Wright State University in Dayton, Ohio.

Director of Trauma Services
University of Mississippi Medical Center
Jackson, Mississippi
Amber Kyle has over 17 years of experience in trauma care and trauma care system development. She served as Trauma Program Manager for 13 years before becoming the Director of Trauma Services at the University of Mississippi Medical Center, which is the only designated Level 1 trauma center for adults and pediatrics in the entire state. In addition to her role as Director of the Trauma Service, she serves as the Executive Director for the Central Mississippi Trauma Region, which keeps her actively engaged with 2 Level 3 trauma centers, 13 Level 4 trauma centers, the state's only burn center, and 6 EMS agencies to ensure the citizens in the central region of Mississippi receive the highest quality trauma care. Amber was appointed to the Mississippi Trauma Advisory Council by the governor and chairs the state Trauma Rules and Regulations Committee. She serves as a leader in trauma center designations within the state of Mississippi and for other state trauma systems across the country. Amber is an active member of the Society of Trauma Nurses (STN), where she was elected to the Board of Directors and appointed to the Executive Board in 2013. She co-chairs the Leadership and STN-EAST Conference Committees, as well as serves on the TOPIC (Trauma Outcomes Performance Improvement Course) revision task force and authored the STN e-library "Obesity in Trauma" lecture. Amber also dedicates her time and service as an association member to the Eastern Association of the Surgery of Trauma (EAST), where she serves on the By-Laws and Pediatric Committees and is appointed to the EAST Foundation Board of Directors. In 2012, Amber was selected as the first Trauma Nurse Fellow by the EAST Foundation.