Registration for this event is currently not available. For more information, please

email support

or call the Special Services number listed below.
Special Services
If you require special physical arrangements
to attend this activity, please contact the
Neurology Education Office at (859) 218-5038
or neuroeducation@uky.edu.
Can't attend in person? Join us online
by clicking HERE. Select the link 2018
Practical Update in Neurology & Neurosurgery
at 9am EST and you may live stream the
conference. Listeners who view the conference
in "real-time" are eligible for CE Credit if they
register for the conference.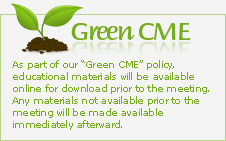 Venue & Travel Information
UK Albert B. Chandler Hospital - Pavilion A
This is a live, online event.