Special Services
If you require special assistance to attend this event,contact Mary Beth Neiser at (859) 323-6210.
An Equal Opportunity University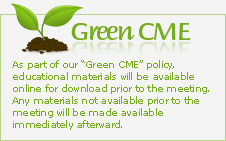 Speakers

Dean and Professor
University of Kentucky College of Pharmacy
Lexington, Kentucky

Dr. Guy is Dean and Professor at the UK College of Pharmacy. He earned his bachelor's degree in chemistry from Reed College in Portland. He earned a doctorate in organic chemistry at the Scripps Research Institute in La Jolla, Calif., followed by a postdoctoral fellowship in cellular biology at the University of Texas Southwestern Medical Center in Dallas. His research focus is chemical biology and preclinical drug discovery and development for neglected diseases, especially those that affect children.

Professor
Pharmacy Practice and Science Department
College of Pharmacy
Associate Professor Joint Appointment
Department of Neurology
College of Medicine
University of Kentucky

Melody Ryan, Pharm.D., MPH, CGP, BCPS received her Pharm.D. and Master's of Public Health degrees from the University of Kentucky. She completed a pharmacy practice residency at Duke University and a neurosciences fellowship at the University of Kentucky. She holds appointments as Professor in the College of Pharmacy, Department of Pharmacy Practice and Science and at the College of Medicine, Department of Neurology at the University of Kentucky. Her practice site is the neurology clinic at the Veteran's Affairs Medical Center in Lexington, Kentucky. She is the Director of International Professional Student Education at the College of Pharmacy.

Dr. Ryan earned her certification in geriatric pharmacy in November 1998 and she attained Board Certified Pharmacotherapy Specialist status in 2000. She was made a fellow of the American College of Clinical Pharmacy and the American Pharmacists Association. She also serves on the Medicare Model Guidelines Expert Panel for the United States Pharmacopeia.