Registration for this event is currently not available. For more information, please

email support

or call the Special Services number listed below.
Special Services
If you require special assistance to attend this event, please call Jodie Weber at (859) 323-6702.
An Equal Opportunity University.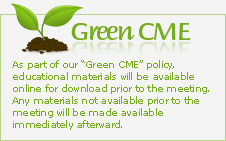 Speakers

Ruth L. Works Professor & Chair of Neurology
Co-Director, Kentucky Neuroscience Institute
University of Kentucky College of Medicine
Lexington, Kentucky
Dr. Larry B. Goldstein is the Ruth L. Works Professor, the Chairman of the Department of Neurology and Co-Director of the Kentucky Neuroscience Institute. He received his medical degree from Mount Sinai School of Medicine. He completed his neurology residency at Mount Sinai Medical Center and a research fellowship in cerebrovascular disease at Duke University. An internationally known expert, Goldstein focuses on stroke-related clinical care, research and education. He has received numerous teaching and other professional awards and served in leadership positions in regional and national organizations focused on neurology, stroke and related disorders.

For more information about this speaker and other UK Department of Neurology faculty, visit: http://neurology.med.uky.edu/neurology-our-faculty.
Dr Kassa is a medical graduate of Addis Ababa University Medical Faculty in Addis Ababa Ethiopia After obtaining her medical degree she completed graduate school with a research PhD in neuroscience at the University of Verona in Verona Italy Her research work during her graduate studies and postdoctoral fellowship focused on the role of neuroinflammation in neurodegeneration in amyotrophic lateral sclerosis After moving to the United States she worked also as a postdoctoral fellow on the role of protein posttranslational modifications in the pathogenesis of toxic motor neuron diseases at the Oregon Health and Science University in Portland OR In her free time she likes reading listening to music and traveling