Registration for this event is currently not available. For more information, please

email support

or call the Special Services number listed below.
Special Services
If you require special assistance to attend this event, please call Jodie Weber at (859) 323-6702.
An Equal Opportunity University.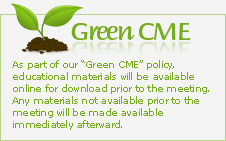 Print Full Agenda
Agenda
Times, topics and speakers subject to change.
Thursday, December 14, 2017
| Time | Topic | Faculty |
| --- | --- | --- |
| 5:00 PM - 6:25 PM | Tour of Posters, Meet & Greet with Light Refreshments | |
| 6:30 PM - 7:00 PM | Dinner | |
| 6:35 PM - 6:40 PM | Welcome | |
| 6:40 PM - 6:45 PM | Introduction of Key Note Lecturer | Larry Goldstein |
| 6:45 PM - 7:05 PM | Keynote Lecture | |
| 7:05 PM - 7:15 PM | Neuro-vascular complications of Lupus Spectrum Disorders | |
| 7:20 PM - 7:30 PM | Correlation of opening pressure with venous sinus stenosis in idiopathic intracranial hypertension (IIH) | Roman Kassa |
| 7:35 PM - 7:45 PM | Discrepancies in Coding in Neonatal Stroke | |
| 7:50 PM - 8:00 PM | Diabetes-Associated Amylin Dyshomeostasis Provokes Brain White Matter Disease and Behavior Changes – an Animal Model | |
| 8:05 PM - 8:15 PM | Distinct Spatial Distribution of White Matter Hyperintensities Associated with Alzheimer's Disease Pathology and Hypertension | |
| 8:20 PM - 8:30 PM | Implementation of an Electronic Medical Record-Enhanced Dashboard to Optimize Pre-Rounding for Residents in the Stroke Neurology Service | |
| 8:30 PM - 8:35 PM | Special Tribute to Jonathan H. Smith, M.D. | |
| 8:40 PM - 8:50 PM | Adjourn | |