Special Services
If you require special assistance to attend this event, please call (859) 977-7456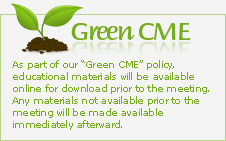 Speakers
Trauma Nurse Director
Landstuhl Regional Medical Center
Landstuhl, Germany
Kathleen Martin has over 35 years experience in trauma care delivery. Since 2006 she has been the Trauma Program Nurse Director at the United States Army military hospital, Landstuhl Regional Medical Center (LRMC). LRMC was the first hospital outside the United States to seek trauma center verification by the American College of Surgeons Committee on Trauma, and was first verified as a Level II trauma center in 2007 and as a Level I in 2011. Prior to working at Landstuhl, she was the CEO of Martin Trauma Associates, a trauma center and trauma systems development consulting organization that assisted numerous national and international trauma centers and state trauma systems in optimizing trauma care delivery. She has a strong critical care nursing background and served as the Trauma Network Administrator and Trauma Program Manager at the Hospital of the University of Pennsylvania from 1990-2001. Kathleen has served as a member of the Board of Directors for the Society of Trauma Nurses (STN) for over 15 years and was the 2000-2001 President of the STN. She is former Editor-in-Chief of the Journal of Trauma Nursing, and is currently on the JTN Editorial Review Board. She is national chair of the TOPIC Committee (Trauma Outcomes and Performance Improvement Course). She is also an associate member of the American College of Surgeons, and an associate member of EAST. Kathleen has been invited faculty for numerous trauma-related presentations, workshops and training seminars both in national and international forums.

Assistant Professor of Surgery
Thomas Jefferson University Hospital / Sidney Kimmel Medical College
Thomas Jefferson
Philadelphia, Pennsylvania
Trauma Program Medical Director/ Division Chief, Acute Care Surgery
The Lankenau Medical Center, Main Line Health System
Wynnewood, Pennsylvania



Dr. Ehyal Shweiki has been a practicing Surgeon and Trauma Specialist for 14 years. In addition to holding board certifications in Surgery, Surgical Critical Care, Neurologic Intensive Care, as well as Hospice and Palliative Medicine, he leads Lankenau Medical Center's Acute Care Surgery Program as Campus Division Chief and he is the Trauma Program Medical Director of their Accredited Trauma Center. Dr. Shweiki is also an Assistant Professor of Surgery at Thomas Jefferson University's Sidney Kimmel Medical College.