Registration for this event is currently not available. For more information, please

email support

or call the Special Services number listed below.
Special Services
If you require special assistance to attend this event, please call Vanessa Brown at (859) 218-0342.
An Equal Opportunity University.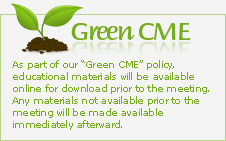 Speakers
Joseph Iocono, David Richardson, Matthew Shane

Division Chief, Pediatric Surgery
Professor, Departments of Surgery and Pediatrics
Kentucky Children's Hospital
University of Kentucky
Lexington, Kentucky

Dr. Joseph Iocono was born in Philadelphia and attended Boston College where he earned a bachelor's degree in Chemistry and Math. He received his medical degree from the Sidney Kimmel Medical College of Thomas Jefferson University in Philadelphia. Dr. Iocono completed a general surgery residency and research fellowship at the Penn State Hershey Medical Center, Hershey, Pa. He completed a fellowship at St. Christopher's Hospital for Children, Philadelphia. Dr. Iocono has been a pediatric surgeon and member of the faculty at the University of Kentucky since 2003.

He is board certified by the American Board of Surgery with special certification in pediatric surgery. His clinical interests include minimally invasive surgery, trauma and neonatal surgery. My academic interests include injury prevention, and surgery education.


Professor of Surgery and Vice-Chairman
Hiram C. Polk, Jr. MD Department of Surgery
University of Louisville School of Medicine
Louisville, Kentucky
Dr. J. David Richardson is a native Kentuckian who received his M.D. degree from the University of Kentucky and did his general surgery and thoracic surgery residencies at the University of Texas in San Antonio. Currently, he is Chief of Surgery and Director of Emergency Surgical Services at University Hospital, and Vice Chair of the Department of Surgery. He holds the endowed Berel L. Abrams, MD, Chair in Surgery at the University of Louisville School of Medicine.

Dr. Richardson has held several of the most important positions in American Surgery. He has served as President of the American Association for Surgery of Trauma, Southeastern Surgical Congress, Western Surgical Association and the Southern Surgical Association. He has also served as Chair of the American Board of Surgery and Vice Chair of the Residency Review Committee for Surgery. In 2012, he served as Chair of the Board of Regents of the American College of Surgeon. In October 2015, he was named President of the American College of Surgeons which has over 85,000 surgeon members.

A prolific scholar, Dr. Richardson has contributed 362 peer-reviewed articles, 55 book chapters and two books to the surgical literature. He has delivered numerous named lectureships and over 90 visiting professorships. He has received the University of Louisville Distinguished Faculty Award for Teaching, the School of Medicine Distinguished Educator Master Teacher Award, the Alumnus Association Red Apple Award for Excellence in Teaching at a University Level, and the Ephraim McDowell Kentucky Physician of the Year 2011. He received the University of Louisville Distinguished Faculty Award in Service for Career of Service in 2016. He has been honored as outstanding teaching faculty within the Department of Surgery on four occasions. In 2005, Dr. Richardson assumed the editorship of THE AMERICAN SURGEON journal.


Minimally Invasive and General Surgery
Lexington Surgical Specialists
Lexington, Kentucky
Dr. Shane has spent his life caring for the needs of Kentucky's citizens. As a young man growing up in Louisville, he earned the rank of Eagle Scout. After graduating from Ballard High School, he matriculated to Vanderbilt University, where he graduated Magna cum Laude with a degree in Mathematics. He then attended the University Of Kentucky College Of Medicine, where he graduated with honors. He completed his General Surgery residency at UK, earning numerous awards and citations during his tenure, including several teaching awards, and induction into the Alpha Omega Alpha Honor Society. From there, Dr. Shane completed a 2-year fellowship in Minimally Invasive surgery at Emory University, one of the oldest and most respected training programs of its type. While there, he was extensively trained in advanced laparoscopic techniques, and also published numerous articles on topics ranging from Bariatric and Reflux Surgery to Surgical Education. Once his fellowship was completed, Dr. Shane chose to return home to Lexington, Kentucky. He currently practices General Surgery, with an emphasis on GI diseases and Minimally Invasive approaches.

Dr. Shane is Board-Certified in General Surgery. He is a Fellow of the American College of Surgeons, and is a member of a number of surgical organizations, including the Lexington Medical Society, the Kentucky Medical Association, and the Society of American Gastrointestinal and Endoscopic Surgeons.