Registration for this event is currently not available. For more information, please

email support

or call the Special Services number listed below.
Special Services
If you require special assistance to attend this event, please call Betsy Jacobs at (859) 257-5320.
An Equal Opportunity University.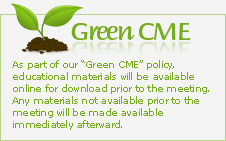 Print Full Agenda
Agenda
Times, topics and speakers subject to change.
| Time | Topic | Faculty |
| --- | --- | --- |
| 7:00 AM - 8:00 AM | Registration and Continental Breakfast | |
| 8:00 AM - 8:10 AM | Introduction | James Liau |
| 8:10 AM - 8:30 AM | Whose Outcomes, Yours, Mine, Ours? Evidence Based Data in Cleft Care | Ronald Hathaway |
| 8:30 AM - 8:50 AM | Feeding in Cleft Children - Strategies for Optimization | Kellie Lozano |
| 8:50 AM - 9:10 AM | How to Overcome Early Feeding Challenges | Brenda Thompson |
| 9:10 AM - 9:30 AM | Naso-Alveolar Molding in Dental Practice | Cristina Perez |
| 9:30 AM - 9:50 AM | Where do we stand with Peds Anesthesia; Safe or not? | Cara Sparks |
| 9:50 AM - 10:10 AM | Cleft Orthognathics | Haithem Babiker |
| 10:10 AM - 10:30 AM | Cleft Larynx | Kenneth Iverson |
| 10:30 AM - 10:50 AM | Break | |
| 10:50 AM - 11:10 AM | Nasoalveolar Molding and Lip Repair | Mark Chariker |
| 11:10 AM - 11:30 AM | Primary Lip Repair - Variation | John van Aalst |
| 12:00 PM - 1:00 PM | Lunch | |
| 1:00 PM - 1:20 PM | U Shaped Palate Repairs: Dorrance and Brown Modification | James Liau |
| 1:20 PM - 1:40 PM | Apraxia vs VPI | Margaret Wilson |
| 1:40 PM - 2:00 PM | Social Media Impact on Clefts | Jennifer Creedon |
| 2:00 PM - 2:20 PM | Genetics of Non-Syndromic Mandibular Prognathism | James Hartsfield |
| 2:20 PM - 2:40 PM | Break | |
| 2:40 PM - 3:00 PM | Cleft Rhinoplasty | Henry Vasconez |
| 3:00 PM - 3:45 PM | Questions and Answers | James Liau |
| 3:45 PM - 3:50 PM | Acknowledgements/Adjourn | James Liau |