Registration for this event is currently not available. For more information, please

email support

or call the Special Services number listed below.
Special Services
Please indicate when registering if you require special accommodations to attend this activity.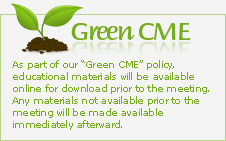 Agenda
12:30 PM Registration and Lunch

1:30 PM Opening Remarks
Ajay K Kakkar, UK

1:40 PM Venous Thromboembolism: Still a Clinical Challenge?
Jeffrey I Weitz, US
Providing insights on:
- characteristics of VTE patients,
- treatment (and the time-course of AC treatment)
- clinical outcome-based data from both randomised controlled trials (RCTs)
and real-world datasets (including Garfield-VTE amongst others)
Informing learners on what is being achieved versus what we might expect
to achieve (based on RCTs) and what the guidelines say.

2:00 PM Therapeutic Intervention for Venous Thromboembolism:
What is the Standard of Care?
Alexander GG Turpie, Canada

Providing insights on the clinical outcomes with DOACs-based data from
both RCTs and real-world datasets (including the Garfield-VTE registry,
amongst others).

2:20 PM Cancer-associated Thrombosis: What is the True Burden of Disease?
Ajay K Kakkar, UK

Focusing on the burden of thrombosis in cancer patients that includes venous
thrombosis, arterial events, and bleeding-associated event with anticoagulation.

2:40 PM Preventing and Treating Thrombosis in Cancer Patients
Howard Liebman, US

Outlining the state-of-the-art on both the prevention and treatment of cancer
associated thrombosis.
3:00 PM Anticoagulation and Atrial Fibrillation: Current Perspectives
A John Camm, UK

Highlighting emerging data from real-world studies and recent clinical trials.

3:20 PM Is There a Role for Anticoagulation in Patients with Arterial Disease?
Freek W A Verheugt, Netherlands

Discussing the utility of anticoagulation in patients with stable coronary artery
and peripheral arterial disease

3:40 PM Interactive discussions - Three case-study presentations

4:25 PM Closing Remarks

4:30 PM Evaluation and Adjournment