Special Services
If you require special assistance to attend this event, please call (859) 977-7456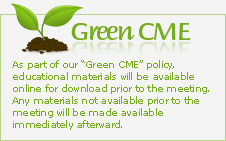 Speakers

Trauma Coordinator
Institute of Surgical Research
Fort Sam Houston, Texas
Rose Bolenbaucher assists in the management and coordination of the systematic collection, aggregation, and reporting of performance improvement (PI) and outcomes data for casualties during designated military operations. She participates in and provides input for process and performance improvement related to theater (not limited to Iraq and Afghanistan) patient care. Rose develops, implements, and continually evaluates operation/clinical procedures and policies for the systematic aggregation and outcomes for casualties in coordination with Joint Theater Trauma. She coordinates various VTC and teleconferences to identify and develop action plans and resolutions for systemwide PI issues. Members include theater Trauma Nurse Coordinators-Germany, Critical Care Airport Transport Team (CCATT), Aerovac teams and CONUS treatment facilities as well as our VA partners throughout the continuum of care of our wounded warrior, a System (JTTS) Trauma Program Manager and JTTS Trauma Medical Directors.
Professor of Surgery
Department of Surgery, Division of Trauma and Emergency Surgery
University of Texas Health Science Center
San Antonio, Texas
Dr Eastridge is Professor of Surgery at the University of Texas Health Science Center at San Antonio and was appointed as the Trauma Medical Director of the University Health System. Dr Eastridge is a recognized educator and surgical leader. In addition to his roles, in surgical resident and medical student education, he directs regional programs for Advanced Trauma Life Support, Advance Trauma Operative Management, Trauma Outcome Performance Improvement Course, and leads the instruction of Rural Trauma Team Development programs across southwest Texas. He is an internationally recognized expert in trauma system development. .He has been a Texas Level III and Level IV Designated Trauma Facility physician surveyor for ten years. He is a member of the Texas Governor's EMS and Trauma Advisory Council's Trauma Systems Committee and Chairman of the Trauma Medical Director Task Force., Dr. Eastridge is an active member of the Southwest Texas Regional Advisory Council, which oversees Trauma Service Area P which encompasses Bexar and 21 surrounding counties. He holds the Jocelyn and Joe Straus Endowed Chair in Trauma Research.