Registration for this event is currently not available. For more information, please

email support

or call the Special Services number listed below.
Special Services
The University of Kentucky provides reasonable accommodation or special diet with adequate notice. Please indicate need on the registration form or call our staff at (859) 257-5320 within one week prior to the activity date to ensure that adequate arrangements are made.
AN EQUAL OPPORTUNITY UNIVERSITY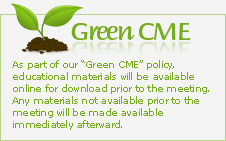 Additional Information
Attendees will receive a detailed agenda at meeting check-in.
SUNDAY - FRIDAY
(Contemporary Pediatrics will be primarily Thurs & Fri)
7:00–8:00 AM Registration and Breakfast
8:00 AM–5:30 PM Continuing Education Sessions
6:30–8:30 pm Evening Session one day
Thursday-Friday Contemporary Pediatrics
We will have interactive/hands-on concurrent workshops.
SAMS REVIEW – Pain Management
Continental breakfast, lunch and refreshment breaks are
scheduled each day and included in your registration fee.