Special Services
If you require special assistance to attend this event, please call Candy Back at (859) 218-0321.
An Equal Opportunity University.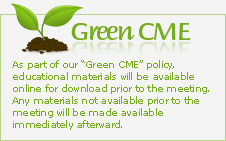 Overview
The International Society of Neurogastronomy (ISN) Symposium is an educational meeting for the interdisciplinary science of neurogastronomy. Healthcare providers, neuroscientists, culinary professionals, agriculture professionals, and food technologists exchange ideas in the context of brain, behavior, global health, and sustainability. The concept of neurogastronomy casts a wide net over all disciplines that are relevant to what we eat, why we like what we eat, how we eat, and what these variables mean for clinical health and human sustainability. The mission of the ISN is to advance neurogastronomy as a craft, science, and health profession, to enhance quality of human life, and to generate and disseminate knowledge of brain-behavior relationships in the context of food and flavor.
CostFriday (4 hours of CME only)
Pre-Conference Applied Neurogastronomy Workshop = $100
Saturday (6 hours of CME & CPEU's)
HealthCare Professionals Conference Registration = $299Trainee Conference Registration = $125
Accreditation
CME
The University of Kentucky College of Medicine is accredited by the Accreditation Council for Continuing Medical Education (ACCME) to provide continuing medical education for physicians.
The University of Kentucky College of Medicine designates this live activity for a maximum of 10 AMA PRA Category 1 Credit(s)™. Physicians should only claim credit commensurate with the extent of their participation in the activity.
The University of Kentucky College of Medicine presents this activity for educational purposes only. Participants are expected to utilize their own expertise and judgment while engaged in the practice of medicine. The content of the presentations is provided solely by presenters who have been selected for presentations because of recognized expertise in their field.
ACGME Competencies
Patient care
Medical knowledge
Practice-based learning and improvement
Systems-based practice
Other
UK Healthcare CECentral certifies this activity for 10 hours of participation.
CDR

This program has been approved by the Commission on Dietetic Registration for 6 CPEUs.
CPE Level 2: General knowledge of literature and professional practice in areas covered.
POSTER ABSTRACT SUBMISSION INFORMATION
ISN 2018 POSTER ABSTRACT RULES
1. Abstract submission deadline is midnight Feb. 2, 2018.
2. A person may be the presenting author on only 1 poster.
3. Submission of an abstract is not a guarantee of a poster presentation. The number of poster presentation slots is not infinite, but ISN will work to accommodate as many as possible. Notification of acceptance or rejection of abstracts is scheduled for Feb. 10, 2018
4. Prepare the abstract as a 2 page Microsoft Word file using single line spacing and size 11 or 12 font. The abstract can be a maximum of 1800 characters including spaces. This number does not include title, author names, affiliations, and a footnote at the bottom of the abstract listing grant support or other funding. No images allowed in the file.
5. Submit this Word file as an attachment to: neurogastronomyabstracts@gmail.com
Page 1 must include:
• Contact information for the presenting author
Page 2 must include the Abstract, organized as follows:
• Title
• Authors (paragraph form, superscript numbers corresponding to affiliations)
• Affiliations of authors (paragraph form)
• Body of Abstract. Succinctly describe the objectives, the methods, essential results, data analysis, and conclusions.
• Footnote listing funding (paragraph form)
For the full instructions and guidelines, please click here.