Registration for this event is currently not available. For more information, please

email support

or call the Special Services number listed below.
Special Services
The University of Kentucky provides reasonable accommodation or special diet with adequate notice. Please indicate need on the registration form or call our staff at (859) 257-5320 by September 29, 2017, to ensure that adequate arrangements are made.
An Equal Opportunity University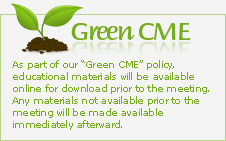 Overview
This three-day conference is designed to provide an opportunity for practicing pharmacists in all settings to raise awareness relative to the current and emerging opportunities for pharmacists. The diverse array of topics offered will provide a broad overview of health problems and the role of the pharmacist in addressing these. It is our hope that attendees leave with an enlightened perspective and go home to their practices with an idea for how they can participate as a member of the health team in their respective communities.
Accreditation

The University of Kentucky College of Pharmacy is accredited by the Accreditation Council for Pharmacy Education as a provider of continuing pharmacy education.
This activity has been assigned UAN's 0022-0000-17-134-L01-P [KB]*, 0022-0000-17-135-L06-P [KB]*, 0022-0000-17-136-L03-P [KB]*, 022-0000-17-137-L01-P{ [KB]*, 0022-0000-17-138-L01-P [KB]*, 0022-0000-17-139-L01-P [KB]*, 0022-0000-17-140-L01-P [AB]*, 0022-0000-17-141-L01-P [KB]*, 0022-0000-17-142-L01-P [KB]*, 0022-0000-17-143-L04-P [KB]*, 0022-0000-17-144-L01-P [KB]*, 0022-0000-17-145-L03-P{ [KB]*, 0022-0000-17-146-L04-P [KB]*, 0022-0000-17-147-L01-P [KB]*, and 0022-0000-17-148-L04-P [KB]*,and will award up to 15 0 contact hours (1 50 CEUs) of continuing pharmacy education credit in states that recognize ACPE providers
Statements of participation will indicate hours and CEUs based on participation and will be issued online at the conclusion of the activity Successful completion includes signing in at registration, attending the entire session for which credit is claimed, completing the activity evaluation and requesting credit online at conclusion of the activity Credit will be uploaded to CPE Monitor, and participants may print a statement of credit or transcript from their NABP e-profi le The College complies with the Accreditation Standards for Continuing Pharmacy Education
* KB – KNOWLEDGE-BASED ACTIVITY; AB – APPLICATION-BASED ACTIVITY; PB – PRACTICE-BASED ACTIVITY