Registration for this event is currently not available. For more information, please

email support

or call the Special Services number listed below.
Special Services
If you require special assistance to attend this event, please call Tarra Lowe at (859) 257-5736.
An Equal Opportunity University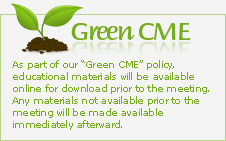 Print Full Agenda
Agenda
Times, topics and speakers subject to change.
| Time | Topic | Faculty |
| --- | --- | --- |
| 7:00 PM - 9:00 PM | Dine with Markey, Dinner on your own (Optional) | |
Wednesday, March 22, 2017
| Time | Topic | Faculty |
| --- | --- | --- |
| 7:00 AM - 8:00 AM | Registration and Breakfast (Provided) | |
| 8:00 AM - 8:15 AM | Welcome | B Mark Evers |
| 8:15 AM - 8:30 AM | Vision of Precision Medicine for UK | Robert DiPaola |
| 8:30 AM - 9:00 AM | Understanding Population Health Challenges in Kentucky and Appalachia | Thomas Tucker |
| 9:00 AM - 9:30 AM | Complexities of Oncogenomic Testing | C Darrell Jennings |
| 9:30 AM - 10:00 AM | Guiding Therapy with a Molecular Tumor Board | Jill Kolesar |
| 10:00 AM - 10:30 AM | Precision Medicine & Clinical Trials: A Novel Paradigm for Treatment and Drug Development | Susanne Arnold |
| 10:30 AM - 11:00 AM | Break | |
| 11:00 AM - 11:45 AM | Concurrent Workshops 1 | |
| 11:00 AM - 11:45 AM | WK A: It's Not you, It's Your Tumor: Navigating the Journey from Somatic Tumor Testing to the Genetics Clinic | Justine Cooper |
| 11:00 AM - 11:45 AM | WK B: Navigating the Molecular Tumor Board Referral Process | Rachel Ware |
| 11:00 AM - 11:45 AM | WK C: Right Sample, Right Process: Optimizing Technical Aspects of Genomic Testing | Sivakumaran Theru Arumugam |
| 11:00 AM - 11:45 AM | WK D: Paying for Precision Medicine: Next Generation Sequencing and Medications | Philip Schwieterman |
| 11:44 AM - 12:30 PM | Concurrent Workshops 2 | |
| 11:45 AM - 12:30 PM | WK A: It's Not you, It's Your Tumor: Navigating the Journey from Somatic Tumor Testing to the Genetics Clinic | Justine Cooper |
| 11:45 AM - 12:30 PM | WK B: Navigating the Molecular Tumor Board Referral Process | Rachel Ware |
| 11:45 AM - 12:30 PM | WK C: Right Sample, Right Process: Optimizing Technical Aspects of Genomic Testing | Sivakumaran Theru Arumugam |
| 11:45 AM - 12:30 PM | WK D: Paying for Precision Medicine: Next Generation Sequencing and Medications | Philip Schwieterman |
| 12:30 PM - 1:00 PM | (Lunch Provided) | |
| 1:00 PM - 2:00 PM | Precision Medicine: The Promise and Challenge | Shridar Ganesan |
| 2:00 PM - 3:00 PM | Integrating Precision Medicine into Practice: Q & A with Audience and Wrap up | |
| 3:00 PM - 3:15 PM | Evaluation & Adjourn | |